'Chinese Google' in court again
By Li Jing (China Daily)
Updated: 2005-09-27 06:08
Seven music companies and Baidu, China's largest Internet search engine, agreed to attempt mediation yesterday on the first day of an eye-catching copyright trial.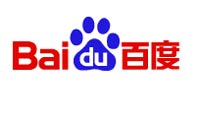 Four music giants are suing Baidu, dubbed "the Chinese Google," for infringing the copyright of 137 songs and are seeking 1.67 million yuan (US$206,000).
The companies Universal, EMI, Warner, Sony BMG and their local subsidiaries, Cinepoly, Go East and Gold Label and Baidu said, however, that the judge will resolve the case if no agreement can be reached.
The two parties reached no agreements during a five-and-a-half-hour hearing at Beijing No 1 Intermediate People's Court. It was the second time NASDAQ-listed Baidu has been in court this month. On September 16, the People's Court of Haidian District in Beijing ordered Baidu to pay 68,000 yuan (US$8,400) to mainland music company Shanghai Busheng Music Culture Media for unauthorized downloads of 46 songs. Baidu has appealed.
The two suits against Baidu are the world's first targeting MP3 downloads from a search engine.
Analysts say what the music companies most want is the suspension of the service that allows Internet users free access to copyright material. Some believe that the suits might herald the end of free MP3 downloads in China, which are popular with youngsters.
At yesterday's hearing, the plaintiffs claimed Baidu has made it easy for users to download illegal copies of their songs.
The companies alleged they had never entrusted Baidu to make the 137 songs available on the Internet, and asked Baidu to immediately stop providing online displays and download services for these songs.
At present, Internet users may use Baidu's search engine to locate copies of music stored on the web. When a user clicks on a particular song, the engine provides a direct link to the site where the file is stored.
Baidu defended itself as a neutral search engine that is simply providing the basic service offered by all engines. Baidu said that it does not upload songs itself, nor does it provide online displays or download services to its users.
Furthermore, Baidu insisted it has always advocated improving copyright protection on the Internet and promises to provide relief and protection if a company can prove it owns the right to a song.
Baidu said it was willing to work with music companies to explore new business models to provide a legal platform for music searches.
Recently, Netease, one of the top three web portals in China, shut down its MP3 search function over similar concerns. Most of Netease's income, however, comes from online gambling.
For Baidu, however, MP3 searches are a core business, which contributes 22 per cent of its online traffic. The songs cited in the suits represent only a small part of the songs that are available through Baidu's MP3 searches.
(China Daily 09/27/2005 page2)
| | |
| --- | --- |
| | |
| Yao Ming, Liu Xiang named Shanghai image representatives | |

| | |
| --- | --- |
| | |
| Li Ao in Shanghai | |

| | |
| --- | --- |
| | |
| Fire breaks out at commercial building in Changsha | |
Today's Top News
Top China News

Countdown to second manned space launch




Damrey kills 6, wreaks havoc in Hainan




Nation, India discuss border in Beijing




U.S., China try again for textile pact




497 officials retract stakes in coal mines




'Chinese Google' in court again