Pakistan says bin Laden is isolated
(AP)
Updated: 2005-09-26 08:55
Osama bin Laden is hiding out with a small core of mainly Arab supporters, and the al-Qaida leader now only sends messages by courier because his communications network has been destroyed, senior Pakistani military and intelligence officials said Sunday, AP reported.
There have been no fresh clues to bin Laden's whereabouts, but he generally is believed to be in the border region between Pakistan and Afghanistan.
"In our opinion, the reports on the whereabouts of Osama bin Laden are more speculative stories rather than based on accurate intelligence," said Maj. Gen. Shaukat Sultan, chief spokesman for Pakistan's army.
Pakistan has deployed some 80,000 troops to its rugged border regions running along Afghanistan, fighting intense battles with al-Qaida-linked militants.
CBS' "60 Minutes" will report Sunday that Pakistani officials believe bin Laden may be hiding in Afghanistan, where he is protected by a very small number of people to keep a low profile.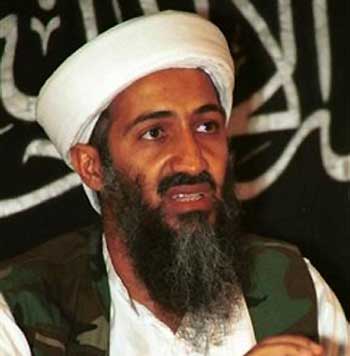 Osama bin Laden speaks to the journalists in this 1998 photo taken in Khost, Afghanistan.[AP/file]

A Pakistani intelligence official in the northwestern city of Peshawar, near the Afghan border, said bin Laden probably is accompanied by "dozens" of mainly Arab supporters. He spoke on condition of anonymity, citing the secretive nature of his job.

Security officials in Pakistan ! Washington's front-line Muslim ally in the war on terrorism ! also believe bin Laden's communications network has been destroyed.

"For a very long time there are no intercepts about Osama bin Laden giving instructions to his regional commanders, either through radio, telephone, satellite phone or the Internet," a senior security official said on condition of anonymity because of the sensitive nature of the subject.

"If he is unable to give orders physically or otherwise, it clearly indicates that his communication has been severed."

In the past, bin Laden would be surrounded by up to 500 people, the Peshawar-based intelligence official said, adding that his communications network has been reduced to human couriers, where a message "changes several hands" between its point of origin and final destination.

"This is a very slow and exposed way of communicating," the official said.

Security forces seized a letter from bin Laden during a raid in Rawalpindi in 2003 in which al-Qaida's then-No. 3 leader Khalid Shaikh Mohammed ! a suspected planner of the Sept. 11 attacks ! was captured. Mohammed is believed to have received the letter via the courier network, the official said.

Pakistani officials say more than 700 al-Qaida suspects, including senior figures like Mohammed, have been arrested.

Officials also say that information gleaned from al-Qaida has led to the arrests of militants outside Pakistan and helped prevent terrorist attacks abroad.

"The arrest of Naeem Noor Khan led to the arrest of a big gang ... ahead of the British elections," Sultan said, claiming that the people arrested in Britain planned to attack Heathrow Airport.

Last year, intelligence agents arrested Muhammad Naeem Noor Khan, 25, an alleged Pakistani computer expert for al-Qaida. A reported tip-off from Khan led to the arrest of Ahmed Khalfan Ghailani, a Tanzanian on the FBI's most-wanted list for his alleged role in the 1998 bombings of U.S. embassies in East Africa that killed more than 200 people.

There were media reports that Mohammed Sidique Khan ! one of the suspected bombers in the deadly July 7 explosions in London ! may have had ties with members of an alleged terrorist cell that matched information from Noor Khan's computer.




| | |
| --- | --- |
| | |
| Poles vote in parliamentary election | |

| | |
| --- | --- |
| | |
| Israeli troops arrest 207 suspected Islamic millitants in West Bank | |

| | |
| --- | --- |
| | |
| Anti-war demonstrators rally in Washington | |
Today's Top News
Top World News

Rate measures to help banks reduce risks




HK legislators start historic mainland visit




Damrey smashes into South China




China Open: Chinese duo fail to make history




Rita's destruction falls short of fears




China, India set for fresh border talks