IAEA resolution clears way to refer Iran to Security Council
(AP)
Updated: 2005-09-25 08:25
The 35-nation board of the U.N. atomic watchdog agency approved a resolution that could lead to Iran's referral to the U.N. Security Council for violating a nuclear arms control treaty, unless Tehran eases suspicions about its nuclear activities.
The chief U.S. delegate to the IAEA called Saturday's decision a wake-up call for Tehran "to come clean" or face the consequences. But the Iranian delegate said the vote had split the agency's board and he warned of retaliation.
To avoid referral, diplomats said, Iran is being told to suspend enrichment activity and give agency experts access to certain research and development locations and documentation.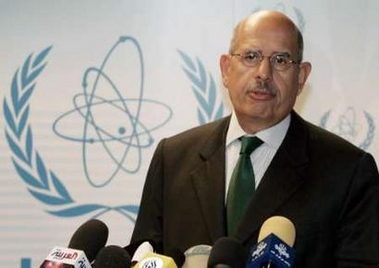 Internatinal Atomic Energy Agency (IAEA) Chief Mohamed ElBaradei speaks at a briefing after an IAEA board of governors meeting in Vienna September 24, 2005. [Reuters]

The decision represents a victory for Washington, which says Iran has nuclear weapons ambitions. For more than two years, the United States has failed to enlist board support to haul Iran before the council for alleged violations of commitments under the nuclear nonproliferation treaty.

IAEA chief Mohamed ElBaradei said the decision showed that "The international community is ... not satisfied with the level of confidence building measures Iran has so far taken."

French Foreign Minister Philippe Douste-Blazy, in a statement from his Paris office, praised the "very clear majority" that voted in favor of the IAEA resolution. Javier Solana, the chief EU foreign policy official, welcomed the board's "broad support" and said it left the door open to negotiations.

Still, Saturday's decision was far from unanimous. Reflecting divisions over referral, only 22 of the 35 board nations voted for the U.S.-backed European Union motion.

Board nations Russia and China, Security Council members with veto power, abstained from Saturday's vote, along with 10 other nations, all of them developing countries, diplomats said. Among those voting for the resolution were European countries on the board, along with the United States, Canada, Australia and Japan, the diplomats said, speaking anonymously because the information was confidential.