Jay Chow to shelve second movie
(Shenzhen Daily)
Updated: 2005-08-03 08:59
With his debut movie "Initial D" raking in a spectacular 100m yuan (US$12.3m) at the box office, Taiwan pop prince Jay Chow had come up with a plan to cash in on his popularity with a movie which was also intended to garner the star more international attention.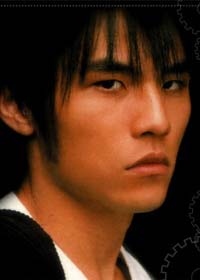 Taiwan pop star Jay Chow. [file photo]

But in an announcement this Monday it was revealed this plan had now been aborted due to his busy schedule this year.

Chow had hoped to start the filming of the new project in August but was forced to stall on his plans because he had to fly to Japan for the promotion of ¡°Initial D,¡± and then shoot a commercial in South Korea at the end of August.

Busy Chow will also be fully occupied in September and October with preparations and promotional work for his latest record; and in November and December, he has a national concert tour planned.

With such a busy schedule Chow simply has no time for his planned second movie, although he has committed himself to doing it and has high expectations.

¡°I care for my second movie so much that I even want to give up my music for a while. I hope a Taiwan-made movie can find a place in the international movie market. I want to make a try, even if the possibility of winning might not be very big,¡± Chow said earlier.

The script has been finished and the director and cast members have been finalized.

Set in the turmoils of 1970s Taipei, the film tells the story of a street-savvy hooligan who joins a gang and takes revenge for the assassination of his gang chief. Intertwined with this tale of retaliation is a distorted love story between the hooligan and a young prostitute.

Despite the project having been indefinitely delayed, Chow has a chance to make up for missing out on the chance to progress his acting career with possible nominations for newcomers¡¯ awards at this year¡¯s Golden Horse Awards and Hong Kong Film Festival. ¡°I expect to scramble for a newcomer¡¯s award. I would be overjoyed if I was nominated. And the director of ¡°Initial D¡± assured me that I would surely grab the award if I got nominated,¡± Chow said.