NASA stops shuttle flights until hazard fixed
(AP)
Updated: 2005-07-28 08:25
NASA said Wednesday it is grounding future shuttle flights because foam debris that brought down Columbia is still a risk ¡ª and might have doomed Discovery if the big chunk of broken insulation had come off just a bit earlier and slammed into the spacecraft, reported Associated Press.
A large chunk of foam flew off Discovery's external fuel tank just two minutes after liftoff Tuesday morning. Shuttle managers do not believe it hit the shuttle, posing a threat to the seven astronauts when they return to Earth. But they plan a closer inspection of the spacecraft to be sure.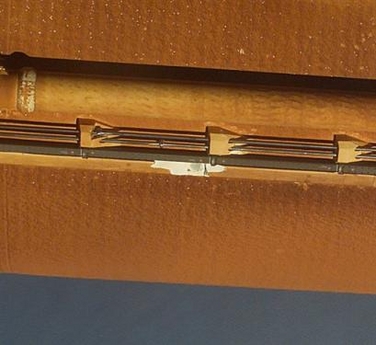 In this image taken Tuesday, July 26, 2005 and provided by NASA Wednesday, July 27, 2005, the external fuel tank is jettisoned after launch of the space shuttle Discovery. [AP]

"You have to admit when you're wrong. We were wrong," said shuttle program manager Bill Parsons. "We need to do some work here, and so we're telling you right now, that the ... foam should not have come off. It came off. We've got to go do something about that."

The loss of a chunk of debris, a vexing problem NASA thought had been fixed, represents a tremendous setback to a space program that has spent 2 1/2 years and over $1 billion trying to make the 20-year-old shuttles safe to fly.

"We wont be able to fly again," until the hazard is removed, Parsons told reporters in a briefing Wednesday evening. "Obviously we have some more work to do."

Parsons said, "Call it luck or whatever, it didn't harm the orbiter." If the foam had broken away earlier in flight, when the atmosphere is thicker, it could have caused catastrophic damage to Discovery.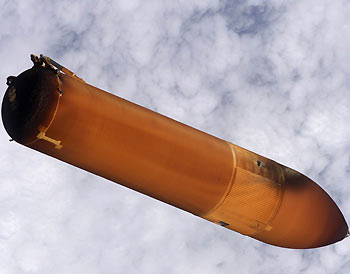 Still image released by NASA July 27, 2005 and taken by Discovery's crew, shows the external fuel tank as it was jettisoned after its launch on July 26. NASA halted future shuttle flights on Wednesday after learning that a large chunk of insulating foam broke off Discovery's external fuel tank during launch, an echo of the problem that doomed sister ship Columbia and its crew 2-1/2 years ago. [Reuters]

"We think that would have been really bad, so it's not acceptable," said Parsons' deputy, Wayne Hale.

Engineers believe the foam was 24 to 33 inches long, 10 to 14 inches wide, and just a few inches thick, only somewhat smaller than the chunk that smashed into Columbia's left wing during liftoff in January 2003.

NASA has said all along that Discovery's mission was a test flight designed to check the safety of future shuttle missions. Parsons refused to give up on the spacecraft that was designed in the 1970s.

"We think we can make this vehicle safe for the next flight," he said, declining to judge the long-term impact on the manned space program. "We will determine if it's safe to fly."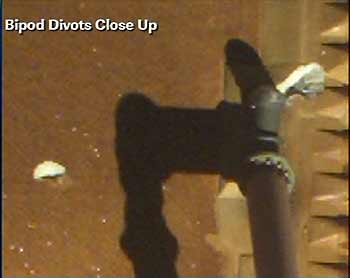 A NASA graphic shows areas of damage near the bipod ramp of shuttle Discovery's external fuel tank used in a mission management team press conference detailing damage to the orbiter July 27, 2005. [Reuters]

Atlantis was supposed to lift off in September, but that mission is now on indefinite hold. Parsons refused to speculate when a shuttle might fly again.

"Until we're ready, we won't go fly again," Parsons said.

In less than 36 hours, the euphoria of what initially looked like a picture-perfect launch on Tuesday evaporated thanks to images shot from just a few of the 100-plus cameras in place to watch for the very problem NASA announced.




| | |
| --- | --- |
| | |
| American women call for end of war | |

| | |
| --- | --- |
| | |
| Israeli forces storm Gaza settlement | |

| | |
| --- | --- |
| | |
| South Korean, DPRK separated families hold video reunions | |
Today's Top News
Top World News

Guangzhou oil supply 'returning to normal'




First joint drill with Russia launched




Scotland bank in US$3.1b deal for BOC stake




China-US textile talks make progress




Opinion: Corruption has to stay capital crime




'Bird flu may cause global economic mayhem'