French giant VE sees wealth from waste
By Jiang Jingjing (China Daily)
Updated: 2005-07-18 06:41
When a foreign visitor sees garbage-strewn streets and open sewage systems, he is likely to be put off.
But Jorge Mora, when he witnessed a similar scene on his first visit to Beijing more than 10 years ago, was excited.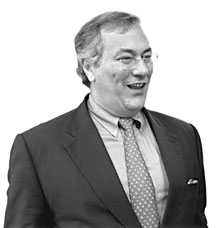 Jorge Mora, CEO of Veolia Environment (VE) China.

His task was to check out business opportunities in China for his company, Veolia Environment (VE), the world's leading environment-services provider.

He travelled in a "miandi" - a yellow mini-van taxi, in a city shrouded by winter mist; and found garbage scattered along lanes in many neighbourhoods and sewage flowing flowing directly to gutterss.

He wanted to report to headquarters immediately that the country had huge market potential but hesitated that China - with packed buses and bicycles padlocked in every corner of Beijing - was still a developing country.

"Are the Chinese conscious of environmental protection? Are they willing to spend money for a better environment when they are still striving to feed and clothe themselves better? How should VE start in this unfamiliar country?".

There were a lot of questions in his mind then.

Today, he has most of the answers.

Mora could never have imagined how VE has grown in China in just a decade.

The company has a presence in almost 20 major cities and has invested about US$800 million.

As the nation faces an uphill battle against worsening environmental quality, the domestic market is becoming strategically important for VE, he says.

Mora, recently appointed CEO (chief executive officer) of VE China, says the company's revenues post a growth of 15-20 per cent annually in China, and are expected to hit US$1 billion by the end of next year.

"Our goal is to bring all of our four major businesses here," he says.

VE's waste and water management divisions have grabbed the leading position in the market, and the energy section has experienced rapid growth.





| | |
| --- | --- |
| | |
| Taiwan braces for typhoon, markets shut Monday | |

| | |
| --- | --- |
| | |
| Giant Panda tours city | |

| | |
| --- | --- |
| | |
| Bus crash kills 17, injures 37 in Hubei | |
Today's Top News
Top China News

Top LNG ship takes shape in Shanghai




Hu congratulates KMT's new chairman




French giant VE sees wealth from waste




Experts: China's century is taking shape




North Korea nuclear talks to start July 26




Obesity targeted in national ruling