Chinese most valuable TV hosts awarded
(Shenzhen Daily)
Updated: 2005-06-10 08:54
China's 10 most valuable TV hosts were elected Tuesday by the World Economic Forum and the World Brand Lab.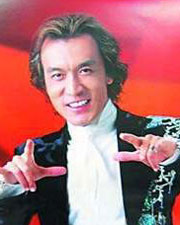 CCTV host Li Yong makes the list leading all Chinese TV hosts. [baidu]

The top three — Li Yong from CCTV, Yang Lan from Sun TV and Wang Xiaoya, also from CCTV — were respectively worth 420 million yuan (US$50.8 million), 400 million yuan and 350 million yuan in revenue to their respective networks.

Li Yong came in first place for the second time. He topped the most valuable TV show host list in 2004.

This was the second year that the two agencies selected China's top 10 TV hosts. However, the candidates last year were limited to those from CCTV.

Of the 10 selected this year, five were men and five were women. Totally they were worth 1.49 billion yuan.

Li Yong topped the list for being considered "humorous and intelligent" and able to break with conventions, while hostess Yang Lan was regarded as being "professional, tenacious and tolerant." Wang Xiaoya was described as peaceful and hardworking person who was a mouthpiece of China's middle class.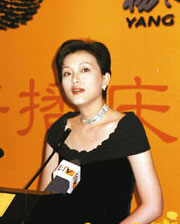 Yang Lan, as a TV host, is professional, tenacious, and tolerant. She comes only after Li Yong on the list. [baidu]

According to Ding Haisen, a judge of the panel, an elected host was a good advertisement for a TV network, able to help attract viewers and enhance audience loyalty.

Li has been considered unique among CCTV's numerous hosts, most of whom more or less behave in a uniform manner.

Li not only laughed most but also laughed rather wildly in front of a camera. He moved between the stage and the audience whenever he wanted.

He talked while he walked. He would never falter because he always spoke the sentence "stay tuned and we'll be back after the commercial" toward the camera.

With a long face, a big mouth and small eyes, Li was regarded as sort of ugly. Some predicted that his future as a TV host would be anything but rosy when he first appeared on the screen. Contrary to expectations, he became China's most popular TV show host.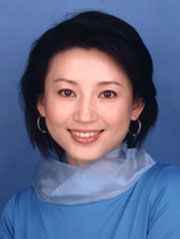 Wang Xiaoya, CCTV host of a quiz game program, becomes a household name overnight. [baidu]

"I would not have become a so-called celebrity without CCTV. I don't consider myself a celebrity. I am just a host, or a public figure. I don't feel like a famous person. I don't believe that my popularity will always be there. I know one day I'll 'fall on the stage.' Then I'll walk away myself. I'll not have others push me away," he said.

A Zhejiang native who grew up in Sichuan, Wang Xiaoya became a reporter with a business newspaper after graduation from university.

She entered CCTV in 1997 and rose to fame in 2001 with "Happy Game," a quiz program. That year, she was elected into the top 10 hosts of CCTV.




| | |
| --- | --- |
| | |
| Shen Aojun, a moonriver goddess | |

| | |
| --- | --- |
| | |
| Russell Crowe sorry for phone tantrum | |

| | |
| --- | --- |
| | |
| New baby girl coming | |
Today's Top News
Top Life News

China rejects peppered-over UNSC reform plan




Kissinger: Conflict with China not an option




East Asia history book sets facts right




China plans no big military expansion




Rewards for good family planning




Housing industry cools off - Ministry report