Prosecutors appeal Berlusconi's acquittal
(Agencies)
Updated: 2005-06-04 13:07
Italian prosecutors on Friday appealed Premier Silvio Berlusconi's acquittal in a corruption trial, one of his defense lawyers said.
Berlusconi's lawyer, Niccolo Ghedini, said prosecutors filed an appeal seeking his conviction on charges he bribed judges to stop the SME state food conglomerate from being sold to a rival industrialist, Carlo De Benedetti.
In December, a Milan court cleared Berlusconi on one count and said the statute of limitations had run out on a second in the case, which dates back to the 1980s.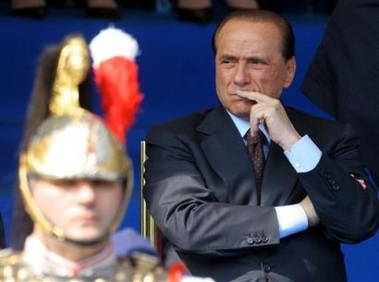 Italian Premier Silvio Berlusconi looks on during the Republic Day military parade, in Rome, Thursday, June 2 2005, 59 years after the Italian Republic was founded.[AP]

Under Italian law, acquittals as well as convictions can be appealed.

The Milan courthouse was closed Friday, and prosecutors could not immediately be reached.

Berlusconi, who owns a vast portion of the nation's media, was the first sitting Italian premier at risk of conviction on criminal charges.

In 1985, judges blocked the SME sale and ruled in favor of a group of magnates including Berlusconi. The sale never came off, and the food group was later sold off in parcels.

The second charge grew out of accusations he had kept a judge on his payroll in case of criminal charges against his businesses.

Berlusconi has faced several criminal cases related to his business empire. In other trials, he either has been acquitted or his convictions have been reversed on appeal or annulled because the statute of limitations had run out.




Today's Top News
Top World News

Singapore PM: Containing China is short-sighted




Floods, landslides kill at least 88




Bo: Solve textile disputes properly




Mundell: China should keep currency peg




U.S. confirms Gitmo soldier kicked Quran




Hong Kong needs more political talents