Web posting: Iraq al-Qaida leader injured
(Agencies)
Updated: 2005-05-25 08:44
BAGHDAD, Iraq - A Web site that acts as the clearinghouse for messages from Abu Musab al-Zarqawi said Tuesday that Iraq's most-wanted militant had been wounded "for the sake of God" and asked Muslims to pray for his recovery.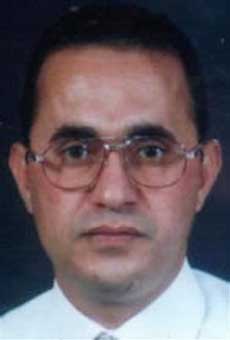 Abu Musab al-Zarqawi is seen in this undated photo released by the U.S. Department of State. Al-Qaida's branch in Iraq, blamed for numerous terror attacks on U.S. and Iraqi targets, said Tuesday May 24, 2005 in an Internet posting that its leader, Abu Musab al-Zarqawi, had been wounded and called on supporters to pray for his recovery. The posting's authenticity could not be verified, but it was posted on a Web site known for carrying prior statements by al-Qaida in Iraq and other militant groups. [AP]

The statement — unusual in that it seemed to seek sympathy for the Jordanian-born militant and possibly may even be preparing supporters for coming bad news — roughly coincided with hints that U.S. and Iraqi officials have recent, solid tips about al-Zarqawi's movements.

In one recent case, Iraqi officials tore apart a Baghdad hospital in a frenzied, ultimately fruitless search for the terrorist mastermind.

But U.S. officials cautioned they did not know if the posting was authentic, and privately said the information also may have been designed to mislead.

"We don't know if the report is fact or fiction or what the state of his health is. He remains our number one priority to capture or kill," U.S. military spokesman Lt. Col. Steve Boylan said in Baghdad.

The statement was posted on a Web site known for carrying prior statements by al-Qaida in Iraq and other militant groups. The Arabic word for injury or wound used in the statement, "jarh," could mean that al-Zarqawi suffered either a wound in an attack or an accidental injury. But the context implies that he was wounded in an attack or battle.

"Let the near and far know that the injury of our leader is an honor, and a cause to close in on the enemies of God, and a reason to increase the attacks against them," said the statement, posted in the name of the group's media coordinator, Abu Maysarah al-Iraqi.

The statement ended with prayers for al-Zarqawi, calling on the nation of Islam to "pray for our Sheik Abu Musab al-Zarqawi to recover from an injury he suffered for the sake of God."

A U.S. official who spoke on condition of anonymity because of the sensitivity of the official's work said one of the possibilities being considered is whether the statement was purposely misleading.

But the increasing number of tips and reports about the whereabouts of al-Zarqawi indicate the man is increasingly in the line of vision of his pursuers.

One of al-Zarqawi's closest aides was arrested three days ago in Salahuddin province, the Iraqi presidential adviser for security affairs, Gen. Wafiq al-Samarie, said in an interview Tuesday on Al-Jazeera television.

"Maybe he gave information, of course he gave information about (al-Zarqawi)," al-Samarie said.

In addition, a senior U.S. military official said recently that al-Zarqawi may have met with his lieutenants in Syria last month, during a get-together in which he ordered increased attacks.

On April 28, the day the new Iraqi government took office, U.S. forces acting on a tip from local informants searched a hospital in the central Iraqi city of Ramadi for suspected terrorists, but they refused to say whether they were looking for al-Zarqawi. The Washington Post reported a few days later that the U.S. military was looking into reports that al-Zarqawi had been present at the hospital and the possibility that he have been ill or wounded.

A Pentagon official at the time said it would be inappropriate to say publicly whether U.S. officials believed al-Zarqawi to be ill or injured, because such information could complicate capture efforts.

Then last week, a large Iraqi military operation at a hospital in a Baghdad neighborhood prompted reports that al-Zarqawi was hiding inside. A U.S. official at the time confirmed the operation but said nothing about its nature.

The search came after a tip that al-Zarqawi was hiding in the women's ward of the hospital, one Iraqi security official told the AP at the time. Another official, with a Shiite political group, said hundreds of police and soldiers took part, searching everything from the hospital's sewage system to its morgue.

Al-Zarqawi has claimed responsibility for attacks on Iraqi civilians and security forces and kidnappings and beheadings of foreigners, and has a $25 million bounty on his head — the same as al-Qaida leader Osama bin Laden.

He is believed to be behind numerous high-profile attacks in Iraq, including the 2003 bombing of the U.N. headquarters and a Feb. 28 attack in Hillah that left 125 people dead.

Charles Heyman, a senior defense analyst with Jane's Consultancy Group in Britain, said it was impossible to read into the Internet statement whether al-Zarqawi was really hurt.

"We are in the middle of a very nasty war and it is very difficult to get the truth out. We don't know what is going on," Heyman said from London. "Have they said (he is injured) to try to take the heat off al-Zarqawi?"

But Al-Samarie, the presidential adviser, said another possibility is that supporters are trying to stage a popularity stunt for al-Zarqawi, who could emerge from these rumors as a "superman" invincible even when under attack.

Al-Zarqawi's network, through its media operation on the Internet, has denied he recently was in Syria, and also recently posted a recording in which he denounced Iraq's Shiites as U.S. collaborators.

"God ordered us to attack the infidels by all means ... even if armed infidels and unintended victims — women and children — are killed together," said the speaker, purported to be al-Zarqawi.

On the streets of Baghdad, many like Saliha Elaibi, covered in black dress from head to toe, were praying the news of his injury was true.

"We are praying for his death. We ask God to save us from him and from his car bombs," she said.




Today's Top News
Top World News

China-Japan ties soured by shrine visits




US tightens quota noose on textile products




Tax drop helps farmers with rising income




Bird flu outbreak in Qinghai an 'isolated' case




14 US soldiers killed in 3 days in Iraq




Old Summer Palace in new controversy