Newsweek retracts story on Quran abuse
(Agencies)
Updated: 2005-05-17 08:17
Newsweek magazine, under fire for publishing a story that led to deadly protests in Afghanistan, said Monday it was retracting its report that a military probe had found evidence of desecration of the Quran by U.S. interrogators at Guantanamo Bay.
Earlier Monday, Bush administration officials had brushed off an apology that Newsweek's editor Mark Whitaker had made in an editor's note and criticized the magazine's handling of the story.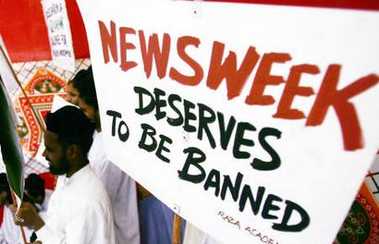 A Muslim boy holds a placard during an anti-U.S. demonstration in Bombay May 16, 2005. Newsweek on Monday retracted a report that claimed U.S. interrogators at Guantanamo Bay had desecrated the Koran, which triggered days of rioting in Afghanistan and other countries in which at least 16 people were killed.[Reuters]

Protests broke out across much of the Muslim world last week after Newsweek reported that U.S. investigators found evidence that interrogators had flushed a copy of Muslim's holy book down a toilet in an attempt to rattle detainees. The violence left about 15 dead and scores injured in Afghanistan.

"It's appalling that this story got out there," US Secretary of State Condoleezza Rice said as she traveled home from Iraq.

"People lost their lives. People are dead," US Defense Secretary Donald Rumsfeld said on Capitol Hill. "People need to be very careful about what they say, just as they need to be careful about what they do."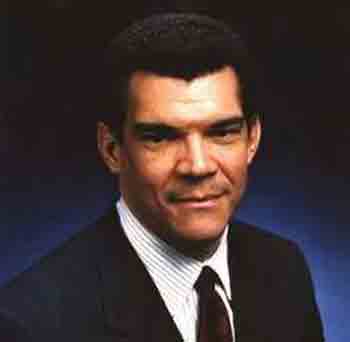 This undated photo provided by Newsweek shows editor Mark Whitaker.[AP/File]

Following the criticism, Whitaker released a statement through a spokesman later Monday saying the magazine was retracting the article.

"Based on what we know now, we are retracting our original story that an internal military investigation had uncovered Quran abuse at Guantanamo Bay," Whitaker said.

White House press secretary Scott McClellan called Newsweek's retraction "a good first step" but said it could not repair all the damage that had been done.

"The report had real consequences," McClellan said. "People have lost their lives. Our image abroad has been damaged. There are some who are opposed to the United States and what we stand for who have sought to exploit this allegation."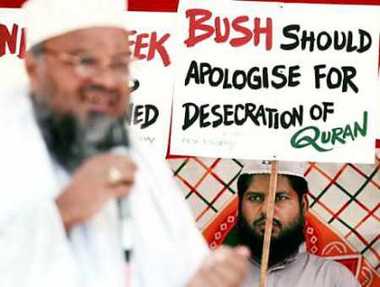 A Muslim Indian man holds a placard during an anti-U.S. demonstration in Bombay May 16, 2005.[Reuters]

McClellan said the Pentagon had looked into the allegations initially and found nothing to substantiate them. "They continue to look into it," he said.

Newsweek had reported in its issue dated May 9 that U.S. military investigators had found evidence that interrogators placed copies of Islam's holy book in washrooms and had flushed one down the toilet to get inmates to talk.

Whitaker had written in a note to readers that "We regret that we got any part of our story wrong, and extend our sympathies to victims of the violence and to the U.S. soldiers caught in its midst."

Whitaker said in his note that while other news organizations had aired charges of Quran abuse based on the testimony of detainees, the magazine decided to publish a short item after hearing from an unnamed U.S. official that a government probe had found evidence corroborating the charges.

But on Friday, a top Pentagon spokesman told the magazine that a review of the military's investigation concluded "it was never meant to look into charges of Quran desecration."

The spokesman also said the Pentagon had looked into other charges by detainees that the Quran had been desecrated and found them to be "not credible."

Whitaker added that the magazine's original source later said he could not be sure he read about the alleged Quran incident in the report Newsweek cited, and that it might have been in another document. Whitaker said the magazine was still looking into the charges.

Many of the 520 inmates at Guantanamo are Muslims arrested during the U.S.-led war against the Taliban and its al-Qaida allies in Afghanistan.

In Afghanistan, Islamic scholars and tribal elders called for the punishment of anyone found to have abused the Quran, said Maulawi Abdul Wali Arshad, head of the religious affairs department in Badakhshan province.

Arshad and the provincial police chief said the scholars met in Faizabad, 310 miles northeast of the capital, Kabul, and demanded a "reaction" from U.S. authorities within three days.

Lebanon's most senior Shiite Muslim cleric on Sunday said the reported desecration of the Quran is part of an American campaign aimed at disrespecting and smearing Islam.

In a statement faxed to The Associated Press, Grand Ayatollah Mohammed Hussein Fadlallah called the alleged desecration a "brutal" form of torture and urged Muslims and international human rights organizations "to raise their voices loudly against the American behavior."

On Saturday, Pakistan's President Gen. Pervez Musharraf and Prime Minister Shaukat Aziz, both allies of Washington, demanded an investigation and punishment for those behind the reported desecration of the Quran.

The story also sparked protests in Pakistan, Yemen and the Gaza Strip. The 22-nation Arab League issued a statement saying if the allegations panned out, Washington should apologize to Muslims.

Newsweek is owned by The Washington Post Co.




Today's Top News
Top World News

Hu: A developing China will benefit global businesses




Pressure on RMB will not help -- Wen




WHA rejects Taiwan-related proposal




China's consumer prices up 1.8% in April




Momentum key to cross-Straits ties




Jilin in running for nuclear power plant