Blix proposes compromise on Iranian enrichment
(Agencies)
Updated: 2005-05-10 11:59
Former U.N. chief arms inspector Hans Blix urged Iran and Israel on Monday to support a ban on nuclear enrichment across the Middle East as a possible compromise on curbing Tehran's nuclear ambitions.
Making the Middle East an enrichment-free zone would be in the interests of both Iran and Israel, Blix told a news conference on the sidelines of a month-long meeting of the 188 signatories of the 1970 nuclear Nonproliferation Treaty.
"I think Israel is extremely interested in having Iran refrain from moving on" to resuming enrichment activities, Blix said. "I'm surprised the idea has not come up before."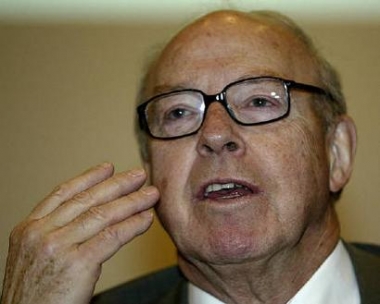 Blix is seen talking at a conference at the Iberoamerica University, in Mexico City, in this January 19, 2005 file photo. [Reuters]

Such a move would also reassure Iran without affecting any existing Israeli nuclear weapons, he said. While Israel neither admits nor denies having the bomb, it is estimated to have about 200 nuclear warheads.

But to help seal the deal, he also encouraged Washington to offer security guarantees to Tehran as a further enticement for it to give up its nuclear ambitions.

In a deal reached with Britain, Germany and France in November, Tehran agreed to suspend all nuclear fuel-related activities while both sides tried to negotiate a long-term agreement on Iran's nuclear activities.

The United States is pushing Tehran hard to not resume enrichment, a process of purifying uranium that could be used in either nuclear power plants or atomic weapons.

But Iran, unhappy with the slow pace of talks with the three European Union nations, said on Monday it would resume some work related to enrichment within days.

The U.N. Security Council has long urged transforming the entire Middle East into a completely nuclear-free zone.

But Blix, who headed the U.N. nuclear watchdog agency for 17 years before leading the U.N. search for Iraqi biological and chemical weapons in 2002 and 2003, said it was politically unrealistic to press for such a step at this time.

Israel is the region's sole presumed nuclear power at this time, and the United States, its closest ally, presumably would block any move to strip the Jewish state of its arsenal.