Abbas says meeting with Sharon needed
(Agencies)
Updated: 2005-05-08 07:49
Palestinian leader Mahmoud Abbas said Saturday that another meeting with Israeli Prime Minister Ariel Sharon is needed to push the peace process forward.
Abbas and Sharon last met at a Feb. 8 summit at the Egyptian resort of Sharm el-Sheik where they declared an end to more than four years of violence.
"We need a meeting to push the peace process forward and to discuss the implementation of the agreements held between us, like that of Sharm el-Sheik, and to talk about the Israeli withdrawal from Gaza," Abbas said.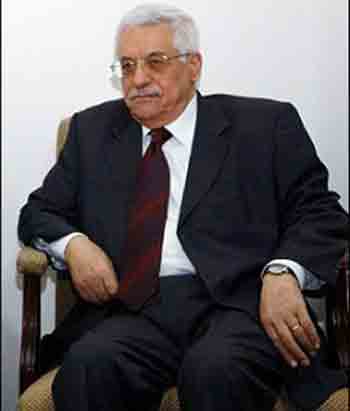 Palestinian President Mahmud Abbas. The Fatah faction came out top in municipal polls in the occupied territories, but Islamist group Hamas beat Abbas' party in four out of five major cities. [AFP]

He said there was a proposal for a meeting but no date had yet been set. While violence has dropped, neither side has fully implemented its obligations.

As part of the truce, Israel promised to turn over five West Bank towns to Palestinian security control. But after withdrawing from two towns, Israel has frozen further handovers, saying the Palestinians have not been tough enough on armed militants.

Abbas has preferred to negotiate with militant groups like Hamas and Islamic Jihad to end attacks but has refused to move against them as Israel and the United States demand.

Abbas also is seeking assurances that the planned Israeli withdrawal from the Gaza Strip will be an initial step toward implementing the long-dormant, internationally backed "road map" peace plan, which envisions the creation of a Palestinian state.

The Palestinians also want Israel to coordinate the withdrawal with them.

With the "road map" stalled, Sharon is pushing forward with his plan to withdraw unilaterally from the Gaza Strip and four West Bank settlements this summer. About 9,000 settlers will be uprooted from their homes.

Sharon has said the plan will help Israel maintain control over large blocs of West Bank settlements, where the vast majority of the 240,000 Jewish settlers live.

Also Saturday, militants from the Islamic Jihad killed a Palestinian youth suspected of collaborating with Israeli intelligence, the group said.

The body of the 18-year-old youth, identified as Rami al-Malakh, was found outside his village near the West Bank town of Tulkarem. Residents said al-Malakh had disappeared last night. He was shot to death.

In Tulkarem, the Islamic Jihad issued a leaflet claiming responsibility, saying they would release a video of the youth confessing to giving Israeli security forces information on the location of Islamic Jihad militants.

Israel relies heavily on Palestinian informers in the West Bank and Gaza Strip.

Dozens of Palestinians suspected of collaborating with Israel have been killed by fellow Palestinians. The killings of informers are rarely condemned in Palestinian society and have increased with growing lawlessness in Palestinian areas.




Today's Top News
Top World News

President's Russian trip to fortify partnership




Soong pays homage to KMT founder




EU told not to exaggerate textile issue




China urges Japan to improve diplomatic ties




China: Do not expect 40% rise in yuan value




60th WWII anniversary to be commemorated