Jay Chow, DaoLang compete for media nods
(Shenzhen Daily)
Updated: 2005-04-08 08:57
Having been quite neglected by the music world in the past months, Chinese mainland singer Dao Lang earned seven nominations for the Fifth Chinese Music Media Awards.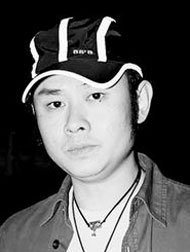 Dao Lang rose to fame overnight. [baidu]

Taiwanese pop king Jay Chow, a big winner in almost all recent award presentation ceremonies, also received seven nominations.

The two singers will compete in six categories, and the results of their competition are awaited with great suspense by the public.

The awards were organized by some of the most influential newspapers and media groups in China.

A jury composed of reporters and critics was set up to select winners in 27 professional categories. Music fans could also log online to vote for five awards: favorite male singer, favorite female singer, favorite band, favorite song, and most popular Karaoke song.

The awards this year also aim to salute the 1980s, a golden age for Chinese music.

With the theme "hail to the 80s," organizers expect greater exploration of a stagnant music market as well as a breakthrough in the music industry.

Our 80s, a song by renowned composer Zhou Qisheng, was picked as the theme song for the awards, the first theme song for a music award ceremony on the Chinese mainland.

Taiwan-based band F. I. R. received a leading nine nominations, including nominations for best newcomer, best band, best composer, best producer, best Chinese song, and best Chinese album.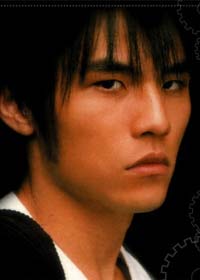 Taiwan pop star Jay Chow. [file photo]

In the best band category, they will be challenged mainly by S. H. E and Twins, both bands composed by young girls to cater to the young generation.

The best artist of the year award is widely regarded the most reputable trophy among the awards.

Five outstanding nominees fell into the category: Sam Hsu for his comeback and 44 solo concerts in 2004; Jacky Cheung for his hit album Life Is Like a Dream and the grand tour of his musical, Snow Wolf Lake; Jay Chow for his power as a fashion index in entertainment circles; F. I. R. for their achievements last year; and Dao Lang for his legendary success with an innovative music style.

Five stars are competing for the best male Chinese singer award: Lo Ta-yu (ÂÞ´óÓÓ), Jay Chow, Dao Lang, Xu Wei and Hins Cheung.

Once considered to be the pop idol whose songs often provoked thought, Lo's iconic status has been challenged by many newcomers.

As far as today's youths are concerned, Lo is yesterday's news. Yet Lo retook the music charts with his latest release, BeautIsland.

The musical crux of all the tunes sees Lo combining rock, pop and orchestration. The songs are all well thought-out, expertly executed and entertaining.

For the best male Cantonese singer category, nominees are Jacky Cheung, Hacken Lee, Anthony Wong, Leo Ku and Edmund Leung.

Andy Lau won many music awards last year but was omitted in all heavyweight nominations in this year's Chinese Music Media Awards.

He only earned a nomination for the most favorite male singer from online voting. This result is no surprise as Lau focused on acting last year and made little effort in singing.

After a year's rest, Stefanie Sun came back last year with Stefanie, an album combining modern and classical musical elements. She is to compete with Jasmine Leung, Jolin Tsai, Sandee Chan and veteran campus lyric singer Ding Wei for the title of best female Chinese singer.

Considered one of the most talented Chinese artists, Chan won seven nominations, making her an eyebrow-raising surprise.

Chan has written many tunes for various pop singers, and she now comes to the front stage to display her talents. Her debut album Material Girl was released independently in 2004 and made a big splash in the music market. Many critics regarded her as a hope for Taiwanese pop music.

The competition for the best female Cantonese singer award is actually a contest between Joey Yung and Miriam Yeung.

Yung is regarded to be better in singing while Yeung presents more popular lyrics and her Small Town, Big Affair earned many laurels in 2004.

Kelly Chan, Gigi Leung and Fiona Sit were also nominated, but their possibility of winning is quite small.

For nominations for female singers, Faye Wong and Sammi Cheng were forgotten again.

One might feel amazed at how quickly the two pop divas faded away and were replaced by young singers.

Three new categories appeared this year: best hip-hop artist award, best hifi album award and best classical artist award. These categories were the first of their type in China and were dedicated to promoting more musical forms and Chinese musicians.

Hong Kong actor and singer Edison Chan won the best hip-hop artist nomination, a pleasant surprise to his fans.

Five outstanding artists were nominated for the best classical artist category: composer Chen Qigang, composer Huang Zi, pianist Lang Lang, violinist Huang Bin and violoncellist Wang Jian. These artists were finally put under spotlight in the domestic music market long after they had won international acclaim.

As a whole, the Fifth Chinese Music Media Awards provides comprehensive categories for music competition and the nominees represent the highest level of contemporary Chinese musical developments. A greater value to these awards lies in the promotion of young and aspiring musicians as well as the introduction of different musical forms to the public.






| | |
| --- | --- |
| | |
| Has the deceased Pope been embalmed? | |

| | |
| --- | --- |
| | |
| Cameron Diaz takes a tumble | |

| | |
| --- | --- |
| | |
| Former first daughter Chelsea Clinton boozing again | |
Today's Top News
Top Life News

FM rebuts US threat of economic sanctions




Poll: American views on China improving




EU guide on textiles 'violates WTO rule'




Tough task ahead to curb speculation




Boeing says insulation blankets 'no problem'




Beijing to see electricity price hike