Zhou Wenzhong appointed ambassador to US
(Xinhua)
Updated: 2005-03-31 08:38
President Hu Jintao has appointed Zhou Wenzhong as China's new ambassador to the United States of America.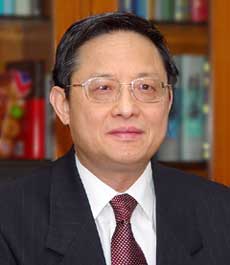 Zhou Wenzhong. [file]

The 60-year-old, father of one daughter, was in charge of affairs of America, Oceania, Latin America, Hong Kong, Macao, Taiwan, Translation and Interpretation, and foreign-related security in his former post as vice minister of foreign affairs.

Based on the decision of the Standing Committee of the National People's Congress, the top legislature, Hu also removed Yang Jiechi from the post of ambassador to the United States.

Zhou, born in east China's Jiangsu Province in August 1945, began his diplomatic career as a staff member of the Beijing Diplomatic Service Bureau from 1970 to 1973.From 1973 to 1975, Zhou studied at Bath University and London School of Economics in the UK.

After his return from Britain, he worked in the Ministry of Foreign Affairs and was posted abroad on several missions, including as attach and then third secretary of the People's Republic of China (PRC) to the United States from 1978 to 1983, consul general (Ambassadorial-level) of the PRC in Los Angeles from 1994 to 1995 and minister of the embassy of the PRC in the United States from 1995 to 1998.

He was deputy director general of the Department of American and Oceanian Affairs, Ministry of Foreign Affairs from 1993 to 1994.

Zhou became vice foreign minister in 2003.






Today's Top News
Top China News

KMT, CPC parties open historic cross-Straits dialogue




Chemical tanker crashes, killing 27




Beijing court hears wrangle on Viagra patent




Authorities crack down on illegal logging




Online voters oppose Japan's new role




Steel companies lose export tax rebates