RMB200 to foster a giant panda
(Agencies)
Updated: 2005-03-25 14:52
The Guangzhou Zoo welcomed people to foster animals for only 200 yuan (US$24) per animal.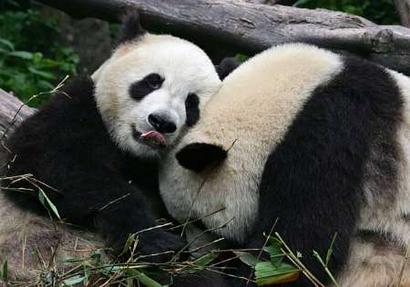 China will implant high-tech identification tags into all its captive pandas in an effort to better monitor the population and prevent inbreeding, the Xinhua news agency says. [Reuters]


Under the new policy, which was published earlier this week, the foster fee for a panda was reduced from 100,000 a year to 200 yuan for an individual and 4,000 yuan for a group or a company.

A spokesman for the zoo said reduced fees could encourage more people to contribute to the upkeep of animals.

He said several schools had joined the foster plan last week.

The zoo also opened a hotline (3876-6547) Friday for people who want to foster animals.

There are a total of 5,000 animals of 400 species in the zoo. However, less than 42 animals had been fostered by people or companies during the past seven years.

The zoo believed the low foster rate was because of the high fees.

All foster fees would be used to pay for food, treatment and improve their living environment.






| | |
| --- | --- |
| | |
| Swan Lake in an acrobatical way | |

| | |
| --- | --- |
| | |
| Bush twins in sexy April Fool's joke | |

| | |
| --- | --- |
| | |
| Tian Liang-Wu Minxia affair exposed as hoax | |
Today's Top News
Top Life News

Cross-Straits ties threatened by protest




Kyrgyzstan gov't collapses after protest




China's forex chief takes helm of CCB




Higher oil prices fuel tax-for-fee reform




Kim invites Chinese president for a visit




UK accuse US of grave rights violations