Smooth operator takes helm in Hong Kong
(Agencies)
Updated: 2005-03-18 09:25
His trademark bow tie was burgundy and gray, with a matching handkerchief pointing from the breast pocket of a three-piece suit.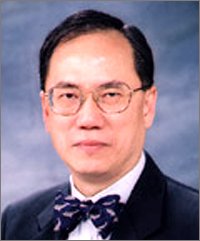 Donald Tsang, now acting chief Executive of HKSAR [baidu]

Donald Tsang, acting chief executive of HKSAR, laid out his goals as Hong Kong's new leader in the language of a practiced statesman, in which no problem seems beyond solution if the right committee is formed.

Tsang, who has a reputation as a natty dresser and smooth operator, met with foreign correspondents Monday in Hong Kong, two days after taking over as the region's acting chief executive.

He sought to reassure the world that Hong Kong was still on the path to rule by law and greater democracy despite the sudden departure of his predecessor Tung Chee-hwa.

"There is absolutely no conspiracy in all this," Tsang declared.

After ignoring a week of leaks that he was about to resign, Tung offered his resignation March 11, citing poor health, and was approved by the Central Government the next day.

So Tsang, as No. 2 in the hierarchy, became Hong KongĄ¯s acting leader on Saturday, pending the selection of a permanent chief executive by an 800-member committee.

Tsang, the current chief secretary for administration and a 38-year civil service veteran, will be acting chief executive for as long as six months or until the committee picks a replacement, according to the Basic Law, the city's constitution.

Tsang has topped in popularity polls among all the officials in Hong Kong in the past year, boosting chances that he would be chosen as the next chief executive.

The 60-year-old, who favors wearing bow ties, is known internationally for his role in defending the Hong Kong dollar's peg to the U.S. currency in 1998 from attacks by hedge funds he dubbed "crocodiles."

"Tsang is certainly the most capable person among the possible candidates that the Central Government will pick the next leader from," said Albert Cheng, a Hong Kong legislative councilor and former radio show host and critic.

"He's the one with the highest level of integrity and is the most popular among Hong Kong people."

Tsang's popularity rested partly on his background, Cheng said.

Tsang, who grew up in Hong Kong's Central police station where his father was a policeman, had secondary education when he started in the civil service in 1967, after two years as a salesman for U.S. drug company Pfizer Inc.

He completed a master's degree in public administration from Harvard University in 1981. He succeeded Hamish Macleod to become the first local financial secretary in 1995, when Christopher Patten was Hong KongĄ¯s last British colonial governor.

Married with two children, Tsang comes from a family of achievers. His sister Katherine Tsang was in January appointed chief executive of Standard Chartered PLC's China business. Younger brother, Tsang Yam-pui, retired in 2003 as Hong Kong's police commissioner.

Born in Hong Kong, Tsang is a longtime civil servant with a wide circle of friends.

Officials in Beijing and political figures in Hong Kong say he has the skills to deal with tensions between the leadership and activists who demand direct elections.

"He was brought up in Hong Kong," said Emily Lau, a legislator who heads the Frontier party. "He knows what Hong Kong people want and how they think."

Despite a widespread perception in Hong Kong that Tsang has already been anointed in Beijing to become the permanent chief executive, he would not say whether he wants the job.

His only goals as acting leader, he said, would be keeping Hong Kong's economic recovery on track and preparing for a smooth vote by the electoral committee in July.

"My mind is totally occupied, and my time is totally occupied, with making sure the electoral arrangements are in place," he said.

True to his self-declared instinct for caution, Tsang declined to say whether Beijing had given him reason to believe he would be picked July 10 to serve the remaining two years of Tung's second term.

Opposition political figures in Hong Kong insisted that previous interpretations of Hong Kong's Basic Law had held that any new term would be five years.

However Tsang said Hong Kong's justice secretary, Elsie Leung, researched the issue and concluded that having the next chief executive finish Tung's term would not violate the law.

He strongly dismissed suggestions that Beijing was twisting the Basic Law.

"Rumors can take place. Speculation can be rife. But it is the responsibility of the government to do the right thing." Tsang said.

Tsang has already gained the support of many residents, according to opinion polls and comments in the street.

His task now, analysts said, was to retain that support while maintaining smooth communication and close cooperation with Beijing.

Tsang's comments indicated he had the necessary flexibility. While pledging to make Hong Kong more democratic, he also said democracy could take many forms. "When we say one man, one vote, we have to define what that is," he said.

Tsang has made a career of such balancing acts. He entered the British-controlled administration in 1967, working for London even as many of Hong Kong's Chinese residents escalated their demands that the British depart.

He was promoted to financial secretary in 1995, becoming the first ethnic Chinese to hold the job in 150 years of British rule.

One month before Hong Kong was returned to China, Tsang was named a knight of the British Empire for his work as a civil servant.

Many thought that the knighthood marked the peak of Tsang's career because it was speculated that it could raise serious doubts about his loyalty to the Central Government. But Tsang quickly adapted to the new political climate. He rarely mentions his "Sir Donald" title.

As finance minister during the Asian financial crisis in 1997 and 1998, he won praise by shoring up the stock market with public funds and fending off currency speculators accused of triggering the economic woes across the region.

He's been sidelined a few times during Tung's eight years in office, but he managed to hang on and work his way back into influence. His new job might be the biggest test of his ambition and survival skills.

Tsang faced some serious challenges in his new job, including leading a cabinet that might contain back-stabbing politicians who want his job, analysts said.

"If he can't carry out a major reshuffle in the cabinet, can he gain other ministers' confidence and secure their loyalty to him" said Ivan Choy, a political analyst at the Hong Kong's Chinese University.

Tsang's policies might also be thwarted by the dispute between lawmakers with different political views.

The economy is aslo facing serious competition from booming cities in southern China that are trying to surpass Hong Kong as a logistics and services hub.

The public will also carefully watch what Tsang does regarding the city's West Kowloon Cultural District, a huge real-estate project that has drawn accusations of collusion between the government and big business.






| | |
| --- | --- |
| | |
| Diving prince Tian Liang's new fling revealed in hot kiss | |

| | |
| --- | --- |
| | |
| Jay Chow's 'Snail' recommended as patriotic | |

| | |
| --- | --- |
| | |
| Quality actor Liu Ye to release photo album | |
Today's Top News
Top Life News

US resolution on China's law 'firmly opposed'




Russia eyes closer military ties with China




Shanghai leads cities in competitiveness




Ending EU arms ban: the sooner the better




KFC pulls food after contamination scare




Footwear exporters furious over Moscow raid