Pakistan: Disgraced scientist gave centrifuges to Iran
(Agencies)
Updated: 2005-03-10 20:44
Abdul Qadeer Khan, the disgraced scientist dubbed the father of Pakistan's atomic bomb, provided Iran with centrifuges that can be used to purify uranium for nuclear weapons, the Pakistani government said on Thursday.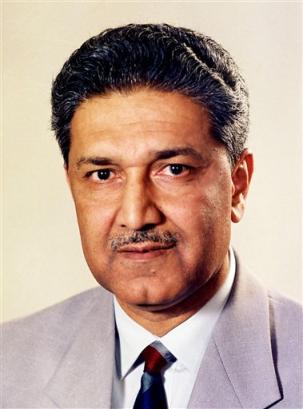 This undated photo shows father of Pakistan's nuclear program Abdul Qadeer Khan in Islamabad, Pakistan. [AP/file]

Pakistan has admitted in the past that Khan smuggled nuclear secrets to North Korea, Iran and Libya, but has not given specifics as to what he supplied.

"He has given centrifuges to Iran, but the government was in no way involved in this," Pakistani Information Minister Sheikh Rashid Ahmed told Reuters.

Centrifuges are used to purify uranium for use as fuel for nuclear power plants or weapons.

Iran insists it intends to use enriched uranium only in power stations, but Washington argues that Iran is making fuel for atomic warheads.

Britain, France and Germany are leading European diplomatic efforts to persuade Iran to scrap uranium enrichment. Iran has frozen most of its enrichment program as a confidence-building measure, but has said the freeze would be short-lived.