Leifeng inspire free rides from foreigners
(Shenzhen Daily)
Updated: 2005-03-01 12:42
More than 30 foreigners, inspired by a compassionate model Chinese soldier, provided free rides home for shoppers in a northeast city Sunday, a newspaper reported.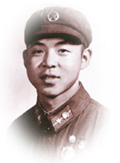 Lei Feng

The foreigners, including Brazilians, Germans and Mexicans, learned of the good deeds of late model soldier, Lei Feng, on Thursday, the East Asia Economic News said.

Lei, a transport soldier of the People's Liberation Army, was always ready to help others. He died in a car accident at the age of 22 in 1962. On March 5, 1963, top leaders, including Chairman Mao Zedong, called on the nation to learn from Lei. The day is marked every year with good deeds nationwide.

The offer by the foreigners in Changchun, capital of Jilin Province, surprised people at first. They carried nearly 100 people home in their own cars and gave each of them a book, Lei Feng's Diaries, the newspaper said.

The activity was designed by a Beijing movie and television company. Han Shuyong, president of the company, said the foreigners had been taking part in public welfare activities once a week before they came to China.

A Brazilian man, identified as Roberto, said the group was deeply touched by Lei's deeds and wanted to carry out more activities.

The foreigners later held a meeting to exchange their experiences of working as volunteers in their home countries and to discuss their future plans to learn from Lei.

The foreigners offered their help in front of a supermarket, attracting the attention of passers-by. The volunteer transport involved 10 cars with posters of Lei's portrait and slogans. An interpreter helped them tell shoppers they were providing free transport ahead of the March 5 anniversary.

One woman, surnamed Ma, was the first to be helped. She was excited to experience the deeds of special "Lei Fengs."






| | |
| --- | --- |
| | |
| Bill Gates bestowed knighthood | |

| | |
| --- | --- |
| | |
| Faye Wong, Li Yapeng 'tie the knot' | |

| | |
| --- | --- |
| | |
| Mian Mian reaches maturity with 'Panda Sex' | |
Today's Top News
Top Life News

Nation sees the power of CPPCC proposals




Birth defects on rise after checks loosened




China experiences rising school dropout rate




China lashes out at US human rights violations




Today's special: slam dunking super star




US troop deaths in Iraq rise to 1,500