Syria hands Saddam's half-brother to Iraq
(Agencies)
Updated: 2005-02-28 08:02
Iraqi officials said Sunday that Syria captured and handed over Saddam Hussein's half-brother, a most-wanted leader in the Sunni-based insurgency, ending months of Syrian denials that it was harboring fugitives from the ousted Saddam regime. Iraq authorities said Damascus acted in a gesture of goodwill.
Sabawi Ibrahim al-Hassan, who shared a mother with Saddam, was nabbed along with 29 other fugitive members of the former dictator's Baath Party in Hasakah in northeastern Syria, 30 miles from the Iraqi border, the officials said on condition of anonymity. The U.S. military in Iraq had no immediate comment.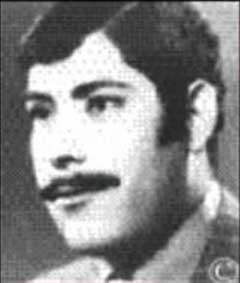 In this image made available by the U.S. Defense Department , Sabawi Ibrahim Hasan, a half brother of former Iraqi dictator Saddam Hussein, has been captured, officials in the Iraqi prime minister's office said Sunday Feb. 27, 2005. Hasan is No. 36 on the U.S. list of 55 most-wanted Iraqis. Officials in interim Prime Minister Ayad Allawi's office, speaking on condition of anonymity, confirmed the capture but gave no details on where it took place or when. [AP]

Al-Hassan's capture was the latest in a series of arrests of important insurgent figures that the government hopes will deal a crushing blow to the violent opposition forces. A week ago authorities grabbed a key associated and the driver of Jordanian-born terror leader Abu Musab al-Zarqawi, leader of al-Qaida in Iraq and believed to be the inspiration of the ongoing bombings, beheadings and attacks on Iraqi and American forces. Iraqi officials said they expect to take al-Zarqawi soon.

Iraqis welcomed news of al-Hassan's capture.

"I hope all the terrorists will be arrested soon and we can live in peace," said Safiya Nasser Sood, a 54-year-old Baghdad housewife. "Those criminals deserve death for the crimes they committed against the Iraqi people."

"I consider this day as a victory for Iraqis," said Adnan al-Mousawi, a resident in Mahmoudiya, south of Baghdad. "By God's will Saddam will stand in court with his officials and this will be the end of the unjust dictatorship."

Al-Hassan was believed to be operating from the northern Syrian city of Aleppo to help organize and finance the insurgency that has killed untold thousands of Iraqis and more than 1,000 U.S. troops since the overthrow of Saddam in April 2003.

The Iraqi officials did not specify when al-Hassan was captured, only saying he was detained after the Feb. 14 assassination of former Lebanese Prime Minister Rafik Hariri in Beirut, Lebanon, in a blast that killed 16 others. Syria fell under suspicion in the killing because of its military and political domination of the country, where it maintains 15,000 troops. Hariri had quit the premiership over Syria's continued presence in Lebanon.

The United States, France and the United Nations have applied extreme pressure on Damascus to withdraw from Lebanon, and the Syrians recently said they were pulling their forces back to the border, but not leaving the country.

David Satterfield, a U.S. deputy assistant secretary of state, was to meet Syrian Foreign Minister Mahmoud Hammoud on Monday to reiterate U.S. demands for the withdrawal and a thorough inquiry into the Hariri assassination.

Syria must have felt additional pressure after Israel on Saturday accused Damascus of harboring Palestinian militants responsible for a Friday night suicide bombing in Tel Aviv in which four Israelis were killed, shattering a hard-won truce.

Despite al-Hassan's arrest, the death toll mounted in Iraq on Sunday with two U.S. soldiers killed in a roadside ambush southwest of the capital ¡ª the second and third American deaths over the weekend that pushed the overall U.S. toll to nearly 1,500 since the war began in March 2003.

Bomb attacks and ambushes killed nine people near the northern city of Mosul, while five headless bodies ¡ª including that of an Iraqi woman ¡ª were discovered in and just south of Baghdad. Gunmen, meanwhile, killed two policemen in an ambush as the officers were driving to work in western Baghdad.

In the capture of the Iraqi fugitive, Capt. Ahmed Ismael, an Iraqi intelligence officer, said al-Hassan was handed to the Iraqis Sunday. Another Iraqi official said Syrian security forces expelled al-Hassan after he and his supporters had been turned back in an earlier attempt to cross the Syrian border into Lebanon and Jordan. Officials in interim Prime Minister Ayad Allawi's office confirmed al-Hassan's capture but gave no other details. Al-Hassan was No. 36 on the list of 55 most-wanted Iraqis complied by U.S. authorities after American troops toppled Saddam in April 2003. Eleven from the deck remain at large. The half brother also was named as one of the 29 most-wanted supporters of the Iraqi insurgency. The United States had offered $1 million for his capture.

Allawi's office said the arrest "shows the determination of the Iraqi government to chase and detain all criminals who carried out massacres and whose hands are stained with the blood of the Iraqi people, then bring them to justice to face the right punishment."

Iraq's postelection Shiite Muslim power broker, United Iraqi Alliance leader Abdel Aziz al-Hakim, told AP al-Hassan's arrest signaled troubled times for the insurgency.

"Those criminals are on the run and we will chase the rest of them. We will work on arresting all the criminals, either those inside Iraq, or those in other neighboring countries, so that they can stand fair trial and be punished for the crimes they have committed against the Iraqi people," he said.

Under Saddam, al-Hassan led the dreaded General Security Directorate, which was responsible for internal security, especially cracking down on political factions that opposed the Iraqi leader. Al-Hassan was accused of the widespread torture of political opponents. He later became a presidential adviser, the last post he held in the former regime.

The government statement on his capture said al-Hassan had "killed and tortured Iraqi people" and "participated effectively in planning, supervising, and carrying out many terrorist acts in Iraq."

Al-Hassan was also thought to have been responsible for setting up shadowy companies in neighboring Jordan to overcome U.N. sanctions imposed after Iraq invaded neighboring Kuwait, prompting the first Gulf War in 1991. Internationally, al-Hassan's name was linked to attempts to sell looted Kuwaiti treasure.

His son, Yasser al-Sabawi, was mentioned by Iraqi security officials last year in the beheading of Nicholas Berg, the 26-year-old American from West Chester, Pa. Suspicion later fell on al-Zarqawi. It was unclear if the two men had any connection.

"This is a great achievement for the Iraqi security forces," National Security Adviser Mouwafak al-Rubaie told Dubai's al-Arabiya TV. "It is also a lesson for others to give themselves up to the Iraqi authorities."

Saddam's two other half-brothers, Barzan and Watban, were captured in April 2003 and are expected to stand trial along with Saddam at the Iraqi Special Tribunal. Both appeared before the special court in Baghdad along with Saddam and other captured regime during preliminary hearings to hear the charges against them.




Today's Top News
Top World News

Criminal penalties pondered for aborting females




Taiwan urged to back '1992 Consensus'




Securities legislation protects investors




Kitty Hawk sailor to appear in HK court




Wen calls for more efforts to curb corruption




Syria hands Saddam's half-brother to Iraq