US downs dummy ballistic missile in successful test
(Agencies)
Updated: 2005-02-25 10:34
A missile fired from a U.S. Navy ship off Kauai, Hawaii, intercepted and destroyed a mock warhead on Thursday, the fifth success in six such test of the fledgling U.S. anti-missile shield's sea-based leg, the Pentagon announced.
"We had a successful hit-to-kill intercept," said Richard Lehner, a spokesman for the Pentagon's Missile Defense Agency.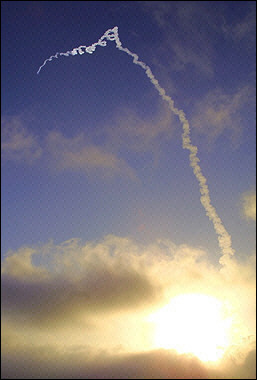 A modified Minuteman II missile -or 'target vehicle'- leaves a vapor trail across the sky shortly after lift off from Vandenberg Air Force Base, CA, to be intercepted by a 'kill vehicle' missile launched off of the Marshall Islands in the South Pacific.[AFP/File]

The target was tracked from the cruiser Lake Erie using the Aegis Ballistic Missile Defense Weapon System developed by Lockheed Martin Corp. It was launched from the U.S. Pacific Missile Range Facility at Barking Sands, Kauai.

The ship fired a Standard Missile (SM)-3 at the target outside the earth's atmosphere during the descent phase of flight, Lockheed said. Raytheon Co. is developing the SM-3.

The Defense Department plans to field up to 30 SM-3 missiles on Aegis-equipped ships by 2007 to destroy short- and medium-range ballistic missiles in mid-flight. Other systems are being developed to defend at different stages.

For the ground-based mid-course leg of ballistic missile defense, managed for the Pentagon by Boeing Co., five of eight shoot down tests have been completed successfully.

Interceptor missiles failed to launch from their silos in the last two ground-based tests because of hardware and software glitches.

The Pentagon plans to spend roughly $10 billion a year over the next five years on all aspects of missile defense. The initial "layered" shield is designed to thwart missiles that could be fired from North Korea, possibly tipped with nuclear, chemical or germ warheads.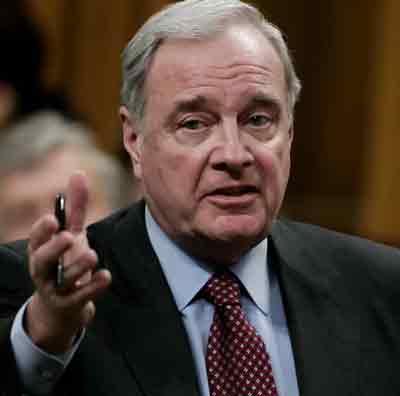 Canadian Prime Minister Paul Martin speaks in the House of Commons, in Ottawa, February 24, 2005. Canada's minority Liberal government, with an eye on the next election, said it will not be involved in the controversial U.S. missile defense system program that is unpopular with Canadian voters. [Reuters]

Last fall, the Japan-based Arleigh Burke-class destroyer Curtis Wilbur became the first component of the anti-missile shield to be put on patrol in the Sea of Japan to guard against North Korean attack.

Bethesda, Maryland-based Lockheed, the Pentagon's No. 1 supplier, calls Aegis the world's premier naval defense system, capable of defending against air, surface and underwater threats.

Currently deployed on 68 U.S. Navy cruisers and destroyers, the Aegis system is also being supplied to Spain, Japan, South Korea, Norway and Australia.




Today's Top News
Top World News

South Korean nabbed in illegal banking




Central bank warns of inflation threat




US says 'thousands' of missiles missing




British minister: EU may fall behind China




Beijing chides Clinton for planned Taiwan visit




Survey: China, India rival US competitiveness