Tony Leung as new candidate for 'Zhang Daqian'
(Shenzhen Daily)
Updated: 2005-02-18 08:48
Zhang Daqian, a TV series script from well-known playwright Sha Yexin about the renowned painter, now has a new candidate Tony Leung for the hero.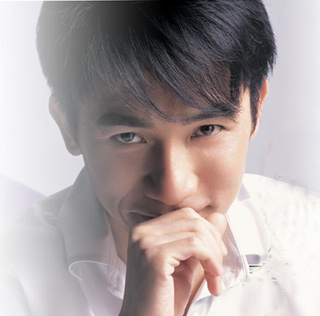 Tony Leung: 'The others thought I was playing a character, but actually I was living behind the character' [sina]


However, director Huang Jianzhong and investors are still looking for suitable actors and actresses for the leading roles.

Veteran Chinese actor Chen Daoming was the initial choice for the hero. However, Chen refused to act after reading the screenplay as he considered the role too hard to develop.

Some other candidates, including You Yong, another veteran actor, denied the offer for the same reason.

Huang believed that Tony Leung, although not very similar to the painter in looks, could play the part successfully and was available to take the offer.

Siqin Gaowa replaced Liu Xiaoqing as the painter's mother. Veteran actress Pan Hong will act as the mother of Zhang Daqian's first lover.

The actress for the painter's first lover, a supporting yet important role in the film, has not been decided.

The investors are in favor of Xu Qing, and the proposal might be approved by Huang even though he has had no comment.

South Korean superstar Kim Hee-sun was selected to star as the painter's lifelong lover.

The final decisions will be announced soon.

Huang is now busy preparing for the shooting, which should take about three months and will begin soon in southwestern China's Sichuan Province.

The TV series is to be screened later this year.






| | |
| --- | --- |
| | |
| London Fashion Week | |

| | |
| --- | --- |
| | |
| Delicacy at temple fair: Insects on skewers | |

| | |
| --- | --- |
| | |
| Julia Roberts releases photos of twins | |
Today's Top News
Top Life News

Official plans DPRK visit on nuclear impasse




Project aims to revitalize Silk Road trade ties




Government ponders electricity rate hike




Mine blast compensation under way




Iraq's Shi'ites win slim majority in assembly




Negroponte selected as US intelligence chief