Former British minister is HIV positive
(Agencies)
Updated: 2005-01-31 10:06
Former British Cabinet minister Chris Smith has been HIV positive for the past 17 years, he has revealed to a newspaper.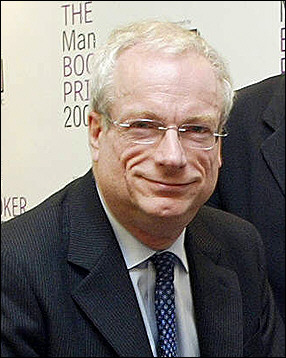 Britain's former culture minister Chris Smith, shown here in September 2004, has publicly admitted to being HIV - positive. [AFP]


Chris Smith, one of the first British politicians to come out publicly as gay in 1984, told The Sunday Times he decided to announce his condition after former South African President Nelson Mandela said his son had died from AIDS.

"What Nelson Mandela said very much struck a chord with me," Smith, 53, said. "He spoke about how nobody should be ashamed of HIV and said that it should be regarded just like any other illness. He was brave and right."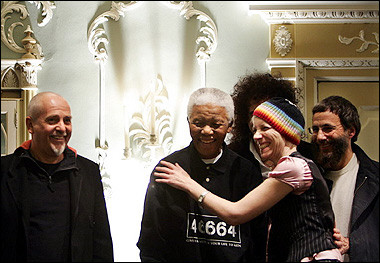 Pop musician Annie Lennox (centre R) embraces Nelson Mandela (C) while Peter Gabriel (L) and Yusuf Islam (R) look on during the launch of a photographic book. [AFP]


Smith, who was culture secretary from 1997 to 2001, said he did not inform Prime Minister Tony Blair about his condition.

He plans to retire as a member of parliament for the ruling Labour Party at the next election expected in May.

"I didn't feel the need to tell people except for a very, very few as it was not in any way affecting my work," he said.

He was first diagnosed in 1987.

"When I first heard about it, I was really worried because there was hardly any treatment, but I was lucky and fairly early on I was put on AZT (drug)," he said, adding that he had kept healthy through a combination of drugs and diet.

Mandela announced his only surviving son, 54-year-old Makgatho, died of AIDS on Jan. 6.






| | |
| --- | --- |
| | |
| Hurdler Liu Xiang, a shy commercial star | |

| | |
| --- | --- |
| | |
| Stephen Chow celebrated box-office wonder | |

| | |
| --- | --- |
| | |
| Newly crowned Miss Chinese International | |
Today's Top News
Top Life News

Millions of Iraqis vote; attacks kill 35




Eight students die from meningitis




Vice-Premier: China salutes more investment




Delegates to attend Koo funeral in Taiwan




US-led forces could leave Iraq in 18 months




Flights to Taiwan first in decades