OPEC: No change in oil output limits
(Agencies)
Updated: 2005-01-30 08:49
OPEC oil producers on Saturday recommended no change in cartel output quotas but said they were ready to intervene should prices look like tumbling after the northern winter.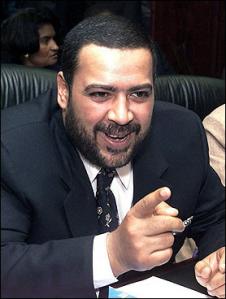 OPEC's market monitoring committee called for the 11-nation cartel to hold to its current production levels for crude but still cut overpoduction of some half a million barrels a day, Kuwaiti Oil Minister Ahmad Fahad al-Sabah said. [AFP]


A committee of Iran, Kuwait and Nigeria, meeting before the Organization of the Petroleum Exporting Countries' Sunday conference, advised that production quotas be left unaltered.

Backing for no change came from four Gulf Arab nations, including top producer Saudi Arabia, which met late on Saturday evening, an OPEC delegate said.

"We believe that we will continue with our ceiling but at the same time we will comply with our decision in Cairo," said OPEC President Sheikh Ahmad al-Fahd al-Sabah, oil minister for Kuwait.

OPEC decided in Cairo in December to eliminate one million bpd of above-quota supply leakage, a deal that helped to push oil prices close to $50 a barrel again this month.

"I think consensus is that we are not going to decrease," said Algerian Oil Minister Chakib Khelil.

Talk in the Organization of the Petroleum Exporting Countries about the possibility of pre-arranged supply curbs to a prevent price fall after the northern winter did not make headway.

U.S. oil futures lost $1.66 a barrel on Friday, closing at $47.15, but prices remain too high for ministers to justify setting hard contingency plans in case supply cuts are needed before they next meet in mid-March in Iran.

Instead, said Sheikh Ahmad, they would keep a close eye on inventory builds in the weeks ahead, leaving open the option for a teleconference decision on output if required.

Key to any early intervention before the March 16 meeting in Isfahan would be a build in inventories to 56-60 days of forward cover, said Sheikh Ahmad.

He said 56 days of cover would be enough to raise the alarm, 60 days sufficient to require an output cut.

The concerns that dominated OPEC meetings during most of last year about the detrimental impact on world economic growth of prices at $50 a barrel have evaporated.

Saudi Arabian Oil Minister Ali al-Naimi told reporters he believed the global economy was robust enough not to be blown off course by the price of oil.

Asked whether he thought $50 could be a barrier to growth, Naimi said: "Really it's not, the world economy has grown so big that little fluctuations in oil are not doing so much."

Still an open question is the price OPEC will target to defend as a floor for prices.

Kuwait's Sheikh Ahmad said he thought $35 a barrel for OPEC's reference index of crudes, equivalent to at least $40 for U.S. crude was appropriate.




Today's Top News
Top World News

First direct flights in 56 years link mainland, Taiwan




Beijing considers talking with Chen Shui-bian




Guangdong becomes most populous province




Iraq to vote shadowed by threat of bloodbath




Urban jobless rate down first time in 10 years




Psychology service for the rich