Pop music scene became more diversified in 2004
(China Daily)
Updated: 2005-01-17 09:01
The first awards for pop singers' achievements in 2004, Channel V's 11th Chinese Music Awards were announced last Tuesday evening in Shanghai.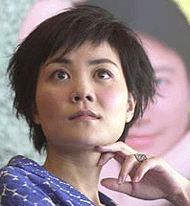 Hong Kong pop diva Faye Wong's "Xuan Mu" was awarded "Song of the Year.'

The awards, results of popular votes, showed what and whose music appealed to Chinese audiences, particularly the young.

Unsurprisingly, the "Little King of R&B" Jay Chow snatched three awards including the Most Popular Male Singer, the Best Male Singer and the Best Singer Songwriter.

Chow's single hit "Qilixiang" was also awarded "Song of the Year" shared by Faye Wong's "Xuan Mu" and F.I.R's "Our Love."

Sun Nan and Hu Yanbin respectively were voted the Best Male Singer and the Most Popular Male Singer on the Chinese mainland. Another mainlander, Pu Shu shared the Best Singer Songwriter Award with Chow.

Ye Pei (mainland) and Jasmine Leung (Taiwan) were the Best Female Singers, while Sun Yue (mainland) and Jolin Tsai (Taiwan) won the Most Popular Female Singers.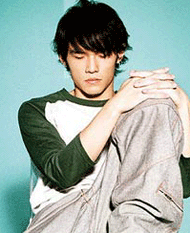 Taiwan pop singer Jay Chow snatched three awards including the Most Popular Male Singer, the Best Male Singer and the Best Singer Songwriter.

Three bands: Shuimu Nianhua from the Chinese mainland, May Day and Energy from Taiwan shared the Best Band Award.

Angela Chang (Taiwan) and Chen Kun (mainland) got the Best Newcomer Awards.

Following Channel V's ceremony, a series of similar awards issued by different organizations will review the Chinese pop music scene in 2004.

A new generation has effectively replaced the old one.

In the nominees for Channel V's awards, only Andy Lau and Jacky Cheung, both in their 40s, were included in the second generation line up, while a number of young and pretty females challenged Faye Wong's position.

Who is the one that Chinese young people love most?

Sun Weisi, a 15-year-old high school student gives the answer: Jay Chow, Jolin Tsai and the three-girl group S.H.E.

"Young, cool, full of vitality and with individuality, they are idols of most of my classmates," said Sun.

Chow's album "Qilixiang" released in August, Tsai's "Castle" in May and S.H.E's "Encore" in November all sold very well. The hits such as "Qilixiang" and "Pirates" by Jolin Tsai topped most charts and the Karaoke lists and their gigs sold out in all the cities they toured.

Although Chow was still the biggest winner at Channel V's ceremony and has also been nominated for many other awards, R&B was no longer the dominant force.

The popular votes to Channel V are not the whole picture.

Daolang was arguably the hottest name last year. The name was the No 1 key word at Google and the No 3 at Baidu, the two leading search engines.

On December 28, 2004, Daolang released his new album "Kashgar Poplar" and sold 400,000 copies on the first day. According to his agent Li Songqiang, the distributors have ordered 4,000,000 copies and it is expected to sell over 5.2 million copies in 2005.

Beijing-based critic Li Wan says that the phenomenon of Daolang shows Chinese traditional music is a force to be reckoned with in the domestic pop scene.

"Most of Daolang's songs are adapted from popular Chinese songs in the 1950s to 1970s," Li says.

"Since the 1990s, the Chinese pop industry has learned much from Japan and Western countries. And Daolang's songs have satisfied Chinese people's thirst for their own songs."

The fans of Chow and Tsai are different from those who listen to Daolang. Chow and Tsai's fans are mostly in their teens while Daolang's songs remind people of old tunes they heard when they were teenagers.

Concerning the sale of albums, little changed in 2004. Besides rampant piracy, the latest trend is to download MP3 from the Internet, which has become a new medium for song promotion.

In 2004, "Mice love Rice" became almost a household song through the Internet, although few people know the name Yang Chenggang, who wrote and sings it.

Despite the hooplas for awards, critic Li Wan points out that 2004 saw no super stars or hit albums.

"Chow managed to continue his fad, which will not last long, while Ding Wei is losing her individuality," he says.

"Xu Wei at the end of 2004 is like Pu Shu at the end of 2003. They are repeating themselves and their latest albums are no better than the old ones. The melodies sound more and more delicate but feel less and less powerful," says Li.

Singers failed to do better while bands and groups gave impressive performances.

The lead ones include F.I.R from Taiwan and Longkuan Jiuduan from the Chinese mainland.

Longkuan Jiuduan, the two-person group composed of singer/songwriter Long Kuan and composer/producer Jiu Duan (his real name is Tian Peng), has been acclaimed the biggest surprise and discovery on the mainland pop music scene over the past year.

Their hit single "Nobody Would Be Like What I Am" topped most home charts soon after it was released by Jinwen Disc in August 2004.

Last but not least, popular actors or actresses are turning to singers and releasing records.

It seems that the mainland's entertainment industry can turn an actor or actress into a singer after he or she rises to fame.

Provided they possess a handsome or pretty figure and a number of fans, actors or actresses will also find it easy to sign up with local record companies.

And it does not seem to matter how good a singing voice he or she has when it comes to getting on the awards rostrum.

And it seems that the record companies do not want to stop here.

They even have settled enlisting sports stars such as the Olympic Champion diver Tian Liang and hurdle-racer Liu Xiang.

No one can predict the outcome of their singing careers.

| | |
| --- | --- |
| | |
| Love also a personal matter for stars | |

| | |
| --- | --- |
| | |
| Zhang Mi | |

| | |
| --- | --- |
| | |
| Pitt and Aniston separate | |
Today's Top News
Top Life News

Cross-Straits jets ready for take-off




'Go-west' speeds up in next five years




80 officials entangled in bank loan swindle




Physical condition of Zhao Ziyang stabilizes




Party issues outline to fight corruption




Unpredictable year ahead for stock market