US commander: Bin Laden could be in Afghanistan
(Agencies)
Updated: 2005-01-11 08:13
Osama bin Laden and other militant leaders could be hiding in eastern Afghanistan, the commander of U.S. forces along a key stretch of the Pakistani border told The Associated Press on Monday.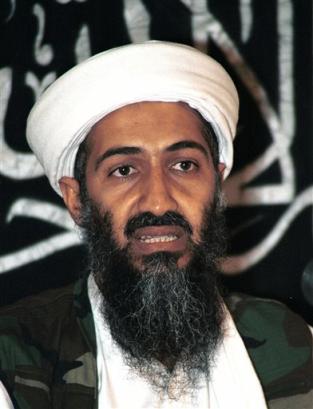 Exiled Saudi dissident Osama bin Laden, the prime suspect behind the Sept. 11, 2001 terrorist attacks in the United States, speaks in this 1998 file photo at an undisclosed location in Afghanistan. Bin Laden may be hiding in Afghanistan, while followers of the former ruling Taliban who once harbored the al-Qaida leader appear to be fragmenting, a U.S. commander said Monday, Jan. 10, 2005. [AP]

Col. Gary Cheek, who controls U.S. forces in 16 Afghan provinces, also said Taliban leaders appear to be losing control of a stubborn insurgency, three years after their ouster for harboring the al-Qaida leader.

Forces loyal to Taliban commanders such as Jalaluddin Haqqani, and to renegade warlord Gulbuddin Hekmatyar still attack U.S. forces near the mountainous Pakistani frontier, and Cheek said the rebel leaders could also be present in his area of responsibility.

"Leaders like Hekmatyar, Haqqani, bin Laden could possibly be in our region, but any information we have on them would be very close-hold (closely guarded) for operational reasons," Cheek told AP by e-mail.

American officials insist there is no let up in the hunt for the al-Qaida leader, who is believed to have escaped Afghan and U.S. forces near the Tora Bora cave complex in eastern Afghanistan in late 2001.

There are now about 18,000 mainly American soldiers in Afghanistan, pursuing militants in the south and east as well as helping the government of President Hamid Karzai to regain control of the war-ravaged country.

Speculation about bin Laden's whereabouts has centered on the border region, particularly areas of Pakistan populated by tribes who share the Taliban's strict interpretation of Islam and where foreign veterans of the 1980s war against Soviet forces in Afghanistan settled.

Pakistan has mounted a series of bloody military operations there, claiming to have killed or captured hundreds of foreign fighters and that they found no trace of the chief suspect in the Sept. 11 attacks on the United States.

American generals and senior diplomats have said recently they have no firm intelligence of where bin Laden is hiding. However, Karzai said last month that bin Laden was "definitely" still in the region.

Cheek said that while insurgents remained a danger to his forces, the number of foreign fighters among them was not "significant."

Moreover, militant activity in the east had been "sporadic over the past six months and does not appear tied to any specific strategy or agenda."

"It would appear that the Taliban in particular may be fragmenting and that its central core of leadership is unable to direct coordinated actions," Cheek said in a written response to an AP reporter's questions. "I would guess that there are a lot of things the Taliban and others want to do, but their ability to do those things are limited."

He said most of the leaders he was tracking are field commanders suspected of attacks and bombings.

A roadside bomb killed one U.S. soldier and injured three more on Jan. 2 in eastern Kunar province, but Cheek suggested criminal activity was a bigger problem in that region, where Hekmatyar loyalists are believed to find sanctuary among sympathetic villagers.




Today's Top News
Top World News

Cross-Straits charter flights promising




Hopes for peace rise as Abbas wins votes




Urban doctors to provide rural services




Polar explorers climb peak of Antarctica




New Ukraine leader to take power at last




Waterways to ease cargo congestion