China tycoon donates $1.2m for tsunami aid
(Agencies/Xinhua)
Updated: 2005-01-10 00:58
One of China's richest men has donated 10 million yuan (US$1.2 million) to the tsunami relief effort, the China Securities Journal reported on Tuesday.
William Ding, CEO of Chinese Internet media company NetEase.Com Inc., announced on Monday he had donated the money to China's Red Cross Society, the newspaper said.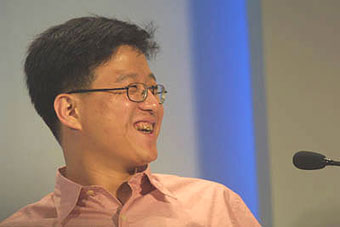 William Ding, Netease CEO, donates 10 million yuan (US$1.2 million) for the Indian Ocean tsunami relief efforts. [netease]

"This natural disaster affects all people. I have been shocked by the terrible effects of this disaster, and though I was not actually involved, I personally feel the suffering of people in stricken regions," Ding was quoted as saying.

China Development Bank made a donation of $1.8 million, the largest single grant from a state-owned organisation, Xinhua news agency said.

Chinese Premier Wen Jiabao, responding to an appeal by the United Nations, has offered an additional $20 million in aid on top of $63 million already pledged.

Man offers 1m yuan

A senior citizen in east China's lake city of Hangzhou has offered a remittance of one million yuan (120,000 US dollars) Monday to tsunami ravaged region and will send it to President Susilo Bambang Yudhoyono, who is asked to forward it to tsunami victims to rebuild their lives with the donation.

The donator is Jiang Minde in his 60s, chairman of a business firm in Zhejiang province. He has been following closely the relief and rescue efforts in tsunami-hit countries in south and southeast Asia ever since the catastrophe occurred.

He said, "I feel pain at heart whenever I see the wretchedness of tsunami-affected areas and horrible looks of the stunned kids on television, and very much want to do something for them."

Jiang made contacts with the government of Fuyang city where he lives, and the municipal government of Hangzhou to which Fuyang belong, and subsequently consulted with the Asian Affairs Department of the Chinese Foreign Ministry even since Jan. 2, aspiring to donate 1 million yuan to Indonesia, one of the worst disaster-ravaged countries. In a short massage attached to his donated money, he said "the only purpose in sending my money directly to President Susilo is none other than to tell him that China is a responsible nation; our Premier Wen is caring for tsunamic victims and ordinary Chinese citizens, too, are turning their hearts to disaster-hit areas."

Qiu Guanchao, a Chinese Indonesian and general manager of a nutritious food company in Hangzhou, voice his readiness to serve as the "messenger" to bring the money to the Indonesian president and promised to "convey the friendship of the Chinese people to the people in the disaster afflicted areas in Indonesia" at a press conference.

For more than 20 years, Jiang had made a couple of donations to devastating flooded areas along the Yangtze River and to those college students in difficulties, 15 million yuan (about 1.8 million US dollars) in total. This donation, nevertheless, is the largest sum he had ever offered.




Today's Top News
Top China News

Beijing reveals plan for cross-Straits charter flights




Nation jumps to be world third largest trader




Hu offers systematic cure to corruption




Draft law aims to hold back monopolies




Wintry Beijing tackles heating shortfalls




Hired 'guns' haunt college exams