BMW to recall 1,685 cars made in China
(Xinhua)
Updated: 2004-12-28 13:39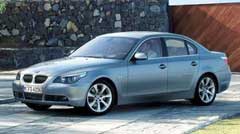 BMW 520i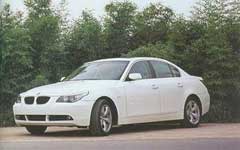 BMW 525i

German car maker BMW will start recalling 1,685 cars made in China from Jan. 4 next year because of problems at seat heating mats.

The cars to be withdrawn are BMW 520i and 525i series produced between May 15 to Dec. 17 this year in China, according to a report submitted by BMW to the State Administration of Quality Supervision, Inspection and Quarantine Monday.

The move is part of BMW's global recall of 52,200 cars of 5 series cars.

The seat heating mats on the backrest of both front seats are vulnerable to mechanical forces when people go in and out of the car, the report said.

If the heating mats are damaged, they will overheat and destroy the surrounding devices in the car and sometimes mildly burn the seat cover and the occupant's clothes, it added.

The company said no such accidents have been reported on the Chinese market so far and they have solved the problem in the newly-made 5 series cars.

BMW Brilliance Automotive Ltd, BMW's joint venture in northeast China's Liaoning Province, will send accessories and tools to its authorized dealers nationwide and inform owners of the recalled cars to take free checkup and repair, the company said.

The company's major rival Mercedes-Benz recalled some 13,000 cars in China in January and September this year.

BMW Brilliance sold about 8,000 cars in the first three quarters of this year in China.






Today's Top News
Top China News

Defence document warns separatists




Chinese missing as tsunami toll hits 24,000




Russia, China to hold massive joint drill




Watchdog to tighten control on flight safety




Powell, White House hail Ukraine election




BMW to recall 1,685 cars made in China