'Chinese Hacker' defaces McDonald's website
(Agencies)
Updated: 2004-12-28 08:35
www.mcdonalds.com.cn, the official website for fast food giant McDonald's China operations, was attacked by a person or persons calling themselves "Chinese Hacker."
The McDonald's (China) homepage was replaced by a skeleton head image. The title "Chinese Hacker," some bold text containing profanities in English, followed by a short paragraph of protest in Chinese also appeared on the page.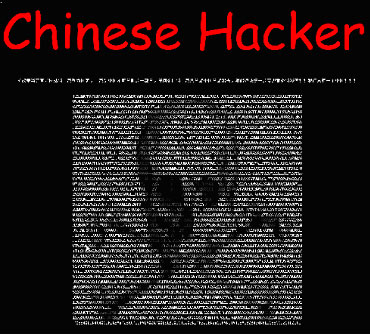 The skeleton head image on the hijacked McDonald's (China) official website with the title "Chinese Hacker." [interfax.com]


The paragraph reads "(We) protest that official McDonald's website lists Taiwan as a country, Taiwan is an indispensable part of China. Any illusion that separates Taiwan from China or hampers the unification between the straits will be eliminated!! We have only one China."

It was not until morning following the attack that the official McDonald's site began to function again.

Iris Zhu, a PR official with McDonald's (China), was unable to comment on the accident when contacted by Interfax.

"Most of our managers who would be able to comment are on holiday right now, they will not be available until the new-year holiday ends," Zhu noted.

It is widely believed that the accident was caused by McDonald's previous mistake to omit "China" in the country list on its official English homepage, www.mcdonalds.com.

Instead, Taiwan and Hong Kong was on the "Select Country" list. The issue was found in November this year and upset some in China.

McDonald's then modified the "Select Country" dropdown menu as "Select Country/Market" and added "China" onto the list.

However, no public announcement or explanation has been made so far regarding the dispute.





| | |
| --- | --- |
| | |
| Angelina Jolie visit Children with cancer | |

| | |
| --- | --- |
| | |
| 'Spiderman' climbs world's tallest building | |

| | |
| --- | --- |
| | |
| Andy Lau's ex-girlfriend to write kiss-and-tell book | |
Today's Top News
Top Life News

Defence document warns separatists




Chinese missing as tsunami toll hits 24,000




Russia, China to hold massive joint drill




Watchdog to tighten control on flight safety




Powell, White House hail Ukraine election




Renminbi exchange rate kept stable