Composer traverses between pop and classics
(China Daily)
Updated: 2004-12-28 08:15
Sun Nan, Ding Wei and Sha Baoliang are hot names among Chinese pop fans.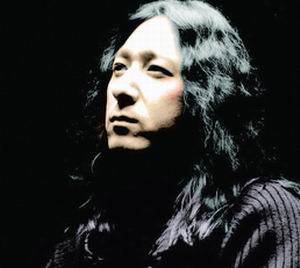 Prolific composer San Bao, of the Mongolian ethnic group, is popular among singers and music fans in China. [baidu]


"Be There or Be Square," "The Broken-winged Butterfly" and "Delicate Fragrance" are the titles these stars have risen to fame with in recent pop history.

But not so many people are aware that these songs were all written by one person and that many of the other works sung by these stars are also the work of one.

San Bao, of the Mongolian ethnic group, is a versatile musician whose career covers both pop and classical.

And on December 30 and 31 he will step onto the stage at Beijing's Poly Theatre himself to give two concerts featuring the pop, electronic and classical music that has made others famous.

"The two concerts display the two sides of San Bao's music world," Li Suyou, producer of the concerts, said.

The second concert shows the side that people know well, the songs and soundtrack he has written for films and TV.

But the first features San Bao's more serious obscure works, his self-expression to nature and to homeland.

"Even friends like me did not know about this side of him until we heard the music," Li said.

San Bao himself will conduct a Chinese Opera and Ballet Theatre orchestra to play popular TV and movie music in symphonic form.

He admitted finding back-to-back concerts hard work.

San Bao is eager for people to learn more about his obscure works for the first concert - two suites "Origin" (Yuan) and "Return" (Gui). San Bao himself will play the keyboard.

"These two works are very personal, conveying my view of life," he said. "Very few people have heard the full length of my work, even my close friends. But they are fruit of many years' painstaking thinking and work."

In the last 10 years, the Inner Mongolia-born musician has travelled to ethnic regions such as his home town in North China, Southwest China's Yunnan and Tibet Autonomous Region, where he collected folk music and learned from folk artists.

"They give me great inspiration, broaden my vision of music, bring me out from the bustling cosmopolitan life," he said.

"I have heard 'Return' in his unreleased album. It contains many influences from folk and ethnic music, which I think should be one of the directions Chinese music heads for in the near future, but where San Bao has been heading for nearly 10 years," says critic Jin Zhaojun.

Singers Liu Huan, Ding Wei and Sha Baoliang will appear at the second concerts as guest singers.

"San Bao is my teacher and friend," said Ding, who rose to fame in 1993 with "The Broken-winged Butterfly."

"Although he is not much older than me, I have always considered him a respected teacher since he discovered me and gave me this song.

"He is very strict when he works. Once I was late for recording, and he criticized me. But after work, he plays like a child, and behaves like a sensitive artist."

The younger Sha said: "It was his song 'Delicate Fragrance' that changed my life. I used to call him teacher but now I prefer call him Brother San Bao."

Born into a musical family, San Bao learned to play the violin when he was 4 and the piano aged 11. Two years later, he left his hometown for Beijing, where he learned the violin at the secondary school attached to the Central University of Nationalities.

In 1986 he passed the test for China's top music academy, the Central Conservatory of Music, where he learned conducting.

After that, he conducted many of China's orchestras and worked as conductor-in-residence of the Beijing Symphony Orchestra between 1991 and 1993, before becoming music director with the Hong Kong-based record label The Earth for four years.

San Bao's interest in pop music began some 20 years ago when he was at secondary school. Fascinated by songs from Western countries, the classical music-trained young man tried to write songs himself.

His talent was discovered by song writers from Hong Kong and Taiwan, where pop music appeared much earlier than on the Chinese mainland, and they asked him to write songs for then popular singers such as Su Rui and Mao Amin.

Ever since, San Bao has entered the pop scene, writing songs, arranging music and producing albums. His songs for some movies and TV serials have become very popular in China.

And in the meantime, he has not given up his collaboration with classical orchestras, nor stopped writing symphonies.

At the 1996 Hong Kong Arts Festival, San Bao conducted the Hong Kong Symphony Orchestra to perform his 90-minute-long work "Return (Gui)," which displays his sound classical foundation and inspiration from modern music and Mongolian folk notes.

At the moment, San Bao is working on a musical which is scheduled to be staged next year.




| | |
| --- | --- |
| | |
| Angelina Jolie visit Children with cancer | |

| | |
| --- | --- |
| | |
| 'Spiderman' climbs world's tallest building | |

| | |
| --- | --- |
| | |
| Andy Lau's ex-girlfriend to write kiss-and-tell book | |
Today's Top News
Top Life News

Defence document warns separatists




Chinese missing as tsunami toll hits 24,000




Russia, China to hold massive joint drill




Watchdog to tighten control on flight safety




Powell, White House hail Ukraine election




Renminbi exchange rate kept stable