Official: Airbus deal not linked to arms ban
(Agencies)
Updated: 2004-12-03 15:59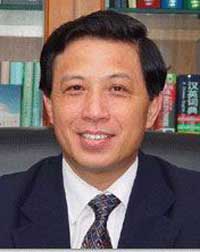 Vice Foreign Minister Zhang Yesui. [fmprc.gov.cn]

Beijing has strongly rejected accusations of its blocking of a commercial deal for up to US$1.4 billion worth of Airbus planes due to the European Union's refusal to lift an arms embargo on China.

"For any kind of commercial contract it is up to the enterprises and companies involved to make the decision; it has nothing to do with the arms embargo," Vice Foreign Minister Zhang Yesui said in Beijing on Friday.

He was commenting on a Wall Street Journal report that said Beijing was holding up a deal for five A380 planes, Airbus' newest jetliner, due to the EU's refusal to lift a 15-year-old ban on selling military equipment to China.

"My first to reaction is that I was surprised by the imagination of the journalist that wrote this report," Zhang said.

"China is in a position to develop tourism; this requires more airplanes. We not only purchase Boeing aircraft, we buy Airbus aircraft and other models.

"As long as they are beneficial to China's aviation and China's tourism industry we will buy those airplanes."

According to the Journal, citing China Aviation Supplies Import and Export Group spokesman Lu Xiaosong, Chinese regulators and airlines have reached a preliminary agreement for an unspecified number of A380 aircraft,

Several factors were delaying a final deal, however, including the arms embargo, Lu and other Chinese and European officials were cited as saying.

Vice Minister Zhang insisted that the Chinese government does not interfere in commerical deals but said that the continued implementation of the arms embarge would have a "negative influence" on Sino-EU relations.

"If the EU continues to maintain the arms embargo, it may have some negative impact on China-EU relations. Mainly we refer to political cooperation between China and the EU," Zhang said.

"If the EU keeps the embargo, we believe it is a kind of political discrimination, it is kind of an unequal relationship in the political field, so we hope for an end soon to the embargo and for cooperation on a more equal basis."

He added that an early end to the embargo would "greatly push forward bilateral relations".

Last month, Philippe Camus, the chief executive officer of the European Aeronautic Defense and Space Company, which is Airbus' parent company, expressed confidence that China would sign an order for A380 aircraft.




Today's Top News
Top China News

China's mining sector sounds the alarm




11 people jailed for lottery fraud




Official: Airbus deal not linked to arms ban




Modified rice at least a year away




Putin strongly opposes new Ukraine runoff




65 people missing in Guizhou landslide