Japanese hostage confirmed dead in Iraq
(Agencies)
Updated: 2004-10-31 10:28
A decapitated body wrapped in an American flag and found in an insurgent-controlled section of Baghdad was that of a Japanese man kidnapped by Islamic militants, a Japanese official said Sunday.

Japan's Foreign Ministry spokesman Hatsuhisa Takashima, center, is surrounded by reporters after a press conference regarding the case of Japanese traveler Shosei Koda taken hostage by Islamic militants in Iraq, at the foreign ministry in Tokyo, Japan, Sunday, Oct. 31, 2004. Japanese leaders investigated reports early Sunday, that the decapitated body of what appeared to be an Asian man had been found in Iraq amid fears that militants may have killed Koda. [Reuters]
Foreign Minister Nobutaka Machimura said in Tokyo that the government confirmed that the body found Saturday was that of Shosei Koda, 24.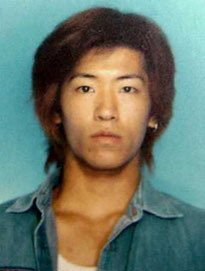 This undated photo shows Shosei Koda, a 24-year-old man from Fukuoka, southern Japan, being held hostage in Iraq. [Reuters]

An al-Qaida-linked group led by Jordanian terrorist Abu Musab al-Zarqawi showed Koda, a backpacker, on a video posted on a militant Web site Tuesday.

The group vowed to behead Koda within 48 hours unless Japan withdrew its troops from Iraq. Prime Minister Junichiro Koizumi quickly rejected that demand, saying he would not give in to terrorists.

Japanese Embassy officials in Baghdad sent fingerprints of the body to the Foreign Ministry in Tokyo, and police experts there positively identified the body as Koda's, Machimura said.

"It is to our great sorrow that after putting all our efforts into securing his release he has become a victim of terrorism," Machimura said.

"We cannot allow this kind of action. Japan, in cooperation with the international community ... must continue the battle against terrorism."




Today's Top News
Top World News

Two Chinese men to circle space for five days




Bush, Kerry in tight sprint to finish




New limits set on car fuel consumption




US trouser quota against WTO principles




Iran parliament OKs nuke enrichment bill




Poisonous gas gush kills 15 Chinese miners