Homosexuality lectures popular on campus
(eastday.com)
Updated: 2004-10-29 08:47
"Homosexuality and Sociology", a postgraduate course offerred by the Medical School at Fudan University, drew an unexpectedly large audience, Youth Daily reported.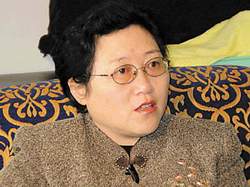 Chinese renowned sociologist and sexologist Li Yinhe [newsphoto]

While only five students are actually enrolled in the course, the real attendance figure ranges from 60 to more than 100.

The lecture room is sometimes so crowded that late arrivals have to stand. Attended mostly by under- and post-graduate students, the course also appeals to gays, who are hoping to discover society's attitudes toward them through it.

The course provides a series of lectures given by sociologists, sexologists and even gays themselves.

Among the lectures set for next month are "homosexuality and law" (November 3) by Lawyer Zhou Dan, and "Whether gays should marry" (late November) by professors Li Yinhe and Qin Shide.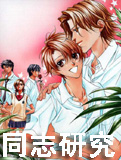 Professor Li is a renowned sociologist and sexologist, while Zhou and Qin are self-acknowledged homosexuals.
The course was initiated last year by Gao Yanning, a teacher at Fudan Medical School, and Du Cong, a well-known Hong Kong AIDS activist.
| | |
| --- | --- |
| | |
| Sex exhibition opens in Beijing | |

| | |
| --- | --- |
| | |
| Sylvia Chang TalkAsia interview | |

| | |
| --- | --- |
| | |
| Vivian Chow selected as mag. cover girl | |
Today's Top News
Top Life News

Interest rates raised for first time in a decade




Nation takes firm stance on arable land




Iraq expected to dog next president




More job vacancies reported in third quarter




China raises pension for enterprise retirees




Traffic law shores up road safety