Japanese hostage in Iraq believed to be civilian traveler
(Agencies)
Updated: 2004-10-27 14:33
Shosei Koda, a 24-year-old Japanese reportedly taken hostage by an Islamic militant group in Iraq, is a civilian traveling the region after working in New Zealand, according to information obtained Wednesday by the government and other sources.
Koda's family in Nogata, Fukuoka Prefecture, confirmed his identity after watching video footage of him aired on TV. The government has also confirmed that Koda entered Iraq based on information obtained by the Japanese Embassy in the country, Chief Cabinet Secretary Hiroyuki Hosoda said.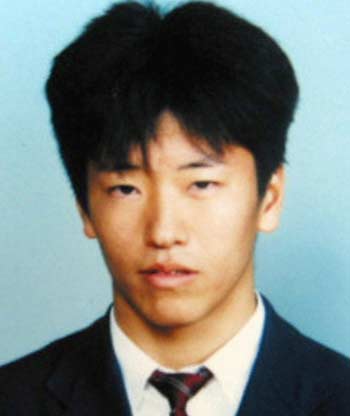 An undated high school photograph of Shosei Koda, 24, who has been identified as having been taken hostage in Iraq by a group led by al Qaeda ally Abu Musab al-Zarqawi, who has threatened to behead him unless Japan withdraws its troops. [Reuters]

Koda was in New Zealand on a working visa until August and later went to Amman, the capital of Jordan, via Israel, according to informed sources. He was working part-time in Amman, they said.

Koda is known to have stayed one night last week at the Cliff Hotel in Amman, where many Japanese planning to travel to Iraq have stayed. Nahoko Takato, one of a group of Japanese taken hostage in Iraq in April, was among Japanese who have stayed at the hotel.

The manager of the Cliff Hotel told Kyodo News that Koda arrived Oct. 19 and later left for Iraq by bus. He ignored advice not to travel to the country, saying he wanted to know what is happening there.

Local media gather around the family home of Shosei Koda, identified by his family as the man taken hostage by al-Qaeda-linked militants, in Noogata, on the southwestern Japanese island of Kyushu October 27, 2004. [Reuters]

Koda met Japanese film director Hiroshi Shinomiya during his stay at the hotel. Shinomiya quoted him as saying, "I am going to stay at the house of my Iraqi friend for one week. I don't have much money."

The manager said Koda did not have a visa to enter Iraq although Japanese have been required to get visas since August. But he boarded a bus used by Iraqis that is rarely checked at the Iraqi border.

The manager said Koda turned up at a hotel in Baghdad recommended by the manager but could not find a room there.

Koda lives in Nogata on the southern main island of Kyushu with his parents and grandparents.

The Japanese government, which has been advising citizens against visiting Iraq, is trying to find out why Koda entered the country.

Shinomiya said he asked Koda whether he was a journalist but was told he was a traveler, adding that he also advised Koda against going to Iraq.

His family refused to comment in detail about Koda to the media but his father told an employee of the city government who came to offer help, "What good is there in taking the life of my young son? Please do whatever it takes to help him."

Japanese officials were apparently dismayed that Koda had ignored an advisory against visiting the conflict-torn country.

"Looking how he dresses, we have an impression that he is a tourist," Foreign Minister Nobutaka Machimura told reporters. "We find it hard to understand why he traveled to Iraq because he should have known the danger well as the ministry has repeatedly warned citizens not to visit Iraq."

Machimura also lashed out at the hostage-takers, saying, "It is an unforgivable act to make those kidnapped a shield and make demands."

Hosoda echoed the criticism by citing the repeatedly issued government warnings.




Today's Top News
Top World News

6,953 officials probed for power flop




Statistics show rise in industrial profits




Dissecting China's 'middle class'




FM: talks with Japan on sea border advance




AP: New Bush guard papers leave questions




Israeli parliament backs Gaza pullout plan