Writers born in the 1970s stimulate debate
(China Daily)
Updated: 2004-10-20 11:05
Zhao Bo sips coffee in a cafe in Beijing's Jianguomen area as she reflects on the position she and her contemporaries occupy in China's literary scene.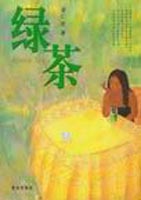 "Green Tea" (Lu Cha), by Jin Renshun.

She is a woman of soft features, equalled only by her soft East China accent. Dressed in a suit with high boots, at 33, Zhao is the author of about 13 collections of novelettes and essays.

"The creative writing scene in China was growing stale. I think we breathed some fresh vitality into it," says Zhao.

Over the past decade, the number of writers that were born in the 1970s has mushroomed. Their writings represent thoroughly different concerns and values when compared to the writings of elder generations.

It is a habit of Chinese literature to group writers with a common tag. The title they use to refer to these young writers is simply, "Writers Born in the 1970s." The presence of this group has drawn a lot of media and literary critics' attention.

Why so different?

The mere fact they were born in the 1970s makes a world of difference.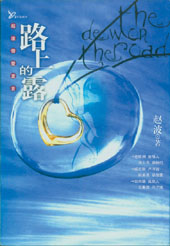 "Morning Dew on the Road" by Zhao Bo [baidu]



Zhao Bo, 33, the writer of the novel, "Morning Dew on the Road"

For one thing, people born in the 1970s, especially in the early part of the decade, belong to a generation that has seen dramatic changes.

"They grew up in a period of radical changes," said Shi Kang, a writer born in 1967, in an article analyzing the psychology of the born-in-the-1970s generation.

Though only several years older, Shi believes he belongs to a different age.

"When they were young, they experienced a period when there was a scarcity of things to choose from and when commodities were rationed. But as they grew older they found themselves surrounded by an explosion of wealth and commodities," Shi said.

The idealism of the age saw marked changes as well. For example, they learned in schools that the collective interests of society transcended individual need, but they grew up to see personal desire released and advocated.

"Things seem to have changed overnight and still seem to be changing," Shi said.

Such a sense of change is unavoidable for Chinese writers in their 30s. It helps them form a different view of life, which is reflected in the books written by their generation.

"They have stopped chanting songs of perpetual love. What they care about is the present. Some of their works show that the authors believe that no feeling or value is permanent," said Zhou Limin, a critic and contemporary literature professor working with Shanghai based Fudan University.

And it seems, unlike the elder generations of writers since China's literary revival after 1976, they do not shoulder the burden of history.

The "cultural revolution" (1966-76) is no longer the omnipresent background in the existential tales of the younger writers.

Instead, they are writing about themes centred on the troubled existence of contemporary young people in urban areas, their anxiety to fulfill their desires, and the evasive nature of happiness.

"Sometimes critics will ask: 'How can they be so introspective, so self-absorbed? How could they disregard our nation's past and the social realities of other people?' But I think we must first look at the generation itself, only then can we look at life beyond our own experiences," said Jin Renshun, a writer born in 1970.

Jin's novels mainly focus on the unstable relationships between the sexes in the modern world. Last year one of her novels "Green Tea" (Lucha) was adapted into a successful movie of the same name.

Drawing attention

As a group, these writers began to draw critical attention around 1996.

In that year, the Shanghai based Novel Circle (Xiaoshuojie) launched a column called "After the 1970s." The column, which continues today, has become an important mouthpiece for writers born after the 1970s.

In July 1998, the Beijing-based Writers Magazine (Zuojia) published a special issue for female writers born in the 1970s.

And then the literary magazine Lotus (Furong), based in Central China's Hunan Province, started a new column called "Reshape those born after the 1970s."

At the same time, many prestigious periodicals launched large-scale criticisms of the works of these young writers. Their writings also became a hot topic of conversation for the news media and Internet.

This new generation of literati has emerged from all parts of China.

Among them there are Wei Hui, Mian Mian from Shanghai, Ding Tian from Beijing, Zhou Jieru and Zhu Wenying from East China's Jiangshu Province, Li Xiuwen from Central China's Hubei Province, Jin Renshun from Northeast China's Jilin Province, Chen Jiaqiao from Southwest China's Yunnan Province and Dai Lai from Central China's Henan Province.

The debuts of some of these writers were controversial, as a few female writers, like Wei Hui and Mian Mian, showed off their alternative lifestyles in their books.

"It is more like a mannered display of self-conscious cool," said Chen Cun, a well-known writer in his 60s. "And their worship of material things - their infatuation with fashionable and expensive brands, further degenerate whatever power their stories have."

And it does not seem they have been accepted by their peers.

"Most of the people born in the 1970s lead a quiet life and grew up unconsciously, just like people born in any other ages," said Wei Wei.

The 33-year-old Wei is at the centre of the current literary scene along with several other writers born in the 1970s, such as Jin Renshun, Dai Lai, Zhu Wenying and Li Xiuwen.

"They have in due time entered schools, had dates, got married, and many of them already have a child. Most of their life is just routine," Wei said.

Wei is one of the few young writers who constantly draw inspiration from their past rural life.Country life in her stories is quiet, simple and regular, a spiritual haven for people who lost their direction in turbulent urban life.

"I have to admit that I have a profound feeling for this land," said the heroine of Wei's novel "Country, Poor Relatives, and Love" (Xiangchun, Qiongqinqi He Aiqing). "The feeling has been sleeping in my body for a long time, now it has waked."

Though not all the writers born in the 1970s have a country life experience like Wei, in most cases they share a rather similar version of childhood.

"The age when I was born was extremely monotonous in colour, just like a black-and-white movie," said Ding Tian.

Born in 1971 and published in China's major literature periodicals since 1996, Ding was considered for some years as the leading figure of this new generation of writers. From Beijing, he dropped out of high school at 17 and tried to earn a living in jobs such as operating elevators, until he got a contract from the Beijing Writers' Association to be its contract writer.

The childhood pleasures of Ding and almost all the other children born in 1970s urban China, consist of things such as eating ice-lollies sold at 3 cents (US$0.004) each, watching 9-inch black-and-white television sets in someone's house which was packed with neighbourhood kids, and getting a new set of clothes, perhaps once a year at Spring Festival.

But a memory of tough years is lacking. China's reform and opening-up began the quick accumulation of social wealth, as well as bringing in such things as Hong Kong and Taiwan movies, the constant renewal of fashion, and a rapid process of commercialization.

"We are the beneficiaries of economic growth. I do not think most of us have known real hardship like those born in the 1960s," said Zhou Jieru, a female writer born in 1976, during an interview at her parents' house in Changzhou of East China's Jiangshu Province, where she lives.

Zhou is an only child. Most of the people born in the 1970s are either the only child of their family, or the youngest one, who traditionally receives more parental protection than their elder siblings.

Market strategies

Whatever the controversies some of these writers have aroused, critics note that the majority of this writer-group are female.

Critics say that many of them seem to take advantage of their gender to promote their books in the market. It has become routine for publishing houses to print the photos of young female writers in conspicuous places in their books.

"It is no secret that to know the author is a young and attractive woman helps sell the books," said Li Yunxiu, an editor working with the Beijing based Writers' Publishing House. "As publishers, we must take the market into account."

But many critics do not feel comfortable about this marketing ploy. It is the so-called "beauty-writers," who have received the lion's share of the critical backlash.





| | |
| --- | --- |
| | |
| Back together again: Original Duran Duran | |

| | |
| --- | --- |
| | |
| Liu Ye seeks for Meteor in America | |

| | |
| --- | --- |
| | |
| Jay Chau in street-racing movie | |
Today's Top News
Top Life News

Analysis: China's growth blesses the world




Talks to be held on disputes with Japan




Earthquake injured 12 in Southwest China




China's GDP to exceed 8% in 2005




Traditional friendship with DPRK flourishes




Myanmar PM ousted, under house arrest