Stocks soar for fifth day
By Xu Binglan (China Daily)
Updated: 2004-09-21 00:11
Stocks continued to soar Monday for the fifth consecutive day, rebounding from a five-year low just a week ago.
The new upward trend may be riding an expectation that the government will accelerate promised measures to develop the market.
"Policy changes are very very important and investors just love to react to policy changes," said Dong Chen, a senior analyst with the Beijing-based China Securities.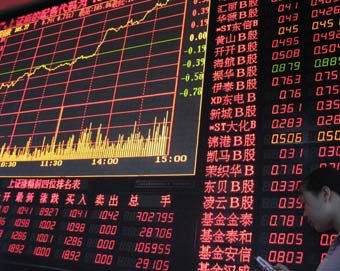 A Chinese woman makes a phone call at a stock exchange Monday in Shanghai. China's stocks continued to soar for the fifth consecutive day Monday. [newsphoto]


The Shanghai Composite Index Monday closed at 1,463.22, a two-month peak. The Shenzhen market also gained substantially during the past five sessions.

The sharp rise, which started on September 14, showed that the 14-year-old market is still heavily influenced by government policies, analysts said.

"The up and down in the past week was apparently driven by policy factors," said Dong, referring to a meeting a week ago during which the central government decided to support development of the stock market.

The State Council in February issued a set of guidelines for the opening up and reform of the stock market.

Policy recommendations included expanding funding channels for brokerages, improve tax policies and introducing more institutional investors, both domestic and foreign.

But after a few months' waiting, market players started to become impatient about the pace of the implementation of the measures and began expressing their frustration by selling heavily.

After months of selling, the benchmark Shanghai Composite Index hit 1,259 on September 13, a five-year low.

On the same day, the State Council called on related government departments to pick up speed in implementing measures recommended in February.

Investors reacted to this piece of news immediately and began bargain hunting the following day.

So far, the market has been surging for five consecutive trading days.

"The market is rising too fast, faster than it should. It is just like it should not have declined that much during the past weeks," Dong said.