SEC leaves Google waiting on IPO go ahead
(Agencies)
Updated: 2004-08-18 08:49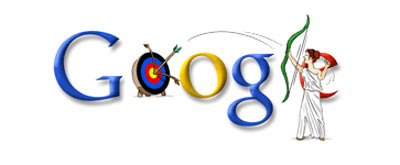 U.S. regulators on Tuesday did not give Google Inc. the green light it needs to price its initial public offering, extending the wait for the Web search giant's eagerly anticipated market debut.

A Securities and Exchange Commission official said the SEC did not declare the Web search giant's registration statement effective as of the close of business on Tuesday, but the source did not elaborate.

Google had asked regulators to declare its statement effective at 4 p.m. on Tuesday, which would have given it the stamp of approval to sell its shares to prospective investors.

With the SEC not opening for business until 9 a.m. EDT, people familiar with the auction said the time frame could mean the IPO will now price after the market closes on Wednesday.

David Walek, a lawyer with Ropes & Gray who has handled numerous IPOs, said of the delay: "It almost inevitably means that there is some issue that has the SEC staff's attention, but what that is is impossible to guess."

This is the latest wrinkle for an IPO that has been closely followed since April, when Google first announced it would pursue an IPO.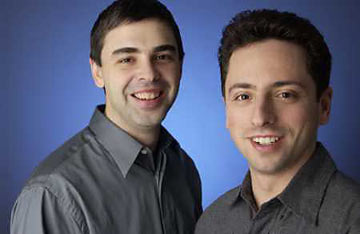 Google Inc. appeared set to start trading on Nasdaq on August 18, 2004, after the Web's No. 1 search engine asked regulators on Monday for final approval to price its closely watched initial public offering. The Web search company said it has asked the U.S. Securities and Exchange Commission to declare its registration statement effective on Tuesday at 4 p.m. EDT. Co-founders Larry Page (L) and Sergey Brin are shown in an undated photo. [Reuters]


The offering could be the largest U.S. IPO of an Internet company and turn Google's founders into billionaires. But it has been beset by snags, including declining market conditions, concerns that a Playboy magazine interview with Google's founders may have violated securities rules and the disclosure that the SEC has started an informal inquiry into its offer to buy back illegally issued shares.

At least one investor was taking the delay in stride.

"We have always had to be patient, and we will just have to wait one more day," said Barry Randall, a technology fund manager at U.S. Bancorp Asset Management, which is bidding for Google shares.

Google declined to comment.

Google is using a modified version of a Dutch auction to sell its shares to the public, and it began collecting bids from potential investors last Friday. Google and selling stockholders are offering 25.7 million shares in the IPO, and the Mountain View, California-based company has estimated the shares will price at $108 to $135 each.

In a typical Dutch auction, the offering is launched at the highest price at which all of the shares offered can be sold to potential investors. But Google has left itself some wiggle room, saying it could price the IPO lower to get a wider distribution of shares.

Google has said it will notify investors once its registration statement is declared effective, and it could then accept successful bids as soon as one hour after that.

Google's IPO Web site still said late on Tuesday that it expects to price the IPO the week of Aug. 16.

Deal watchers continue to speculate where the price of Google shares will land, given the recent downturn in Internet stocks and a flood of negative sentiment surrounding Google over the past two weeks.

In late July, Google issued financial results for the quarter ended in June showing that quarterly revenue growth had slowed to 7 percent, a sharp contrast to the double-digit gains in all previous quarters since 2002.

Later, the company disclosed that it may have issued more than 23 million shares and 5.6 million stock options illegally, triggering an investigation by California regulators.

Google said in additional filings on Monday that the SEC has started an informal inquiry into its offer to buy back the illegally issued shares.

Google has said it expects the owners of those shares and stock options to forgo the buyback offer and instead have them converted to registered shares at the IPO.

Some said Google's announcement that it would ask the SEC to declare its registration statement effective was a sign that it was attracting adequate demand for the deal.

Morgan Stanley and Credit Suisse First Boston are the lead managers on the deal.




Today's Top News
Top World News

Natural disaster affects almost 13 million




Official gets death for stealing relics




China: US sending "wrong signal" to terrorists




China cracks down on "phone sex" services




Japanese snakehead deported from China




Beijing highway boss to be arrested for bribe