China opens first research station in Arctic
(Xinhua)
Updated: 2004-07-28 21:15
China's first scientific research station in the Arctic area, the Yellow River Station located on the Norwegian island of Spitsbergen, officially opened on Wednesday.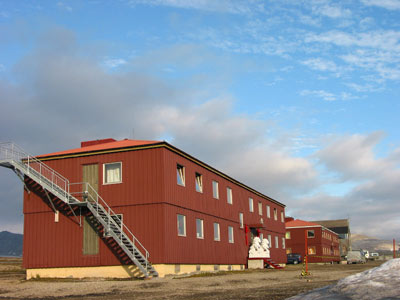 Yellow River Station, China's first scientific research station in the Arctic area. [Xinhua]


In a letter, Hu Jintao, general secretary of the Communist Party of China (CPC) Central Committee and Chinese president, extended congratulations on the opening of the station and greetings to China's polar research scientists on behalf of the CPC Central Committee and the State Council.

Hu said in the letter that scientific research in the polar areas is a great cause that would benefit both the current generation and the generations to come. With the assiduous efforts made by China's polar research scientists, the country's polar research will surely be able to make new and greater contributions to the lofty cause of peace and development of humankind.

A team of 11 Chinese scientists had left for the Yellow River Station on July 20 to do research for more than a month.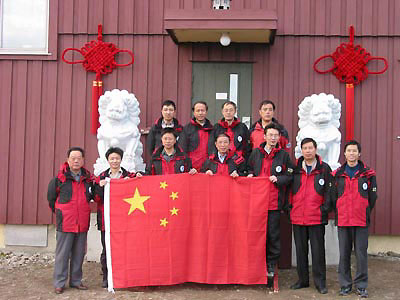 Members of Chinese scientific research team at the Yellow River Station pose with a national flag Wednesday at the entrance of the newly opened station in Spitsbergen Island, Norway. [Xinhua]


Over the past 20-plus years, China has successfully organized 20 Antarctic expeditions and two Arctic expeditions. Besides the newly opened Arctic station, China has two scientific research stations in the Antarctic area.

"The three stations have not only provided a crucial platform for China's polar scientific research, but also opened important windows for scientific exchanges with other countries," Hu said in his letter.