Chinese-American faces trial for spying
By Tao Yuan (China Daily)
Updated: 2004-07-28 01:20
A Chinese-American suspected to be a spy for Taiwan will soon be headed to court to face charges, the Beijing-based Global Times reported on Monday.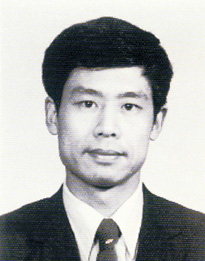 Chinese-American Dong Wei will be charged with espionage. [newsphoto/file]

The man, named David Wei Dong (Chinese name Dong Wei), was arrested last September shortly after he entered the mainland, and is being held in Guangzhou, a well-placed source told China Daily Tuesday.

And an investigation showed that Dong was involved in a series of spying activities against the mainland and most of the espionage occurred in the United States, the Global Times stated.

Dong, 52, a former Chinese State media correspondent in Sichuan Province, went to study in the United States in July 1986 and was self-supported. He received permanent residency status in 1987 and became a US citizen in 1995.

The Global Times article said Dong received money from Taiwan's spy agency and provided large amounts of information, including diplomatic secrets since 1990, such as collecting some confidential information revealed at closed-door meetings of Chinese central government. The paper reported that Dong received US$3,000 per month from the Taiwanese spy agency as payment for his spying and US$7,000 to his fund for "work." He also accepted a US$268,000-valued house from the agency.

The report indicated Dong was recruited by Taiwanese Peter Wang, then a key figure with the military intelligence bureau under the Taiwan "Ministry of National Defence" and later with the Taiwan's top intelligence agency "National Security Bureau" as special agent in the United States.

The Chinese side formally informed the United States embassy and consulate last September, according to the Global Times. The paper also said US officials have visited Dong nine times since then.

The United States' embassy in Beijing Tuesday declined all comment on the case.

The well-placed source told China Daily that according to the investigation Dong was also involved with Taiwan authorities' who lobby the United States' government.

In order to seek support from the US Government for Taiwan, Dong said that Wang had told him the "National Security Bureau" had "tens of millions" of US dollars in funds per year for "lobbying activities" in the US congress and government, the source said.

Dong confessed that in 2002 he and an employee of a famous consultant firm sent a senator from New York "expensive" Taiwanese native moth orchids (phalaenopsis amabilis) -- (the market price of an A-class Taiwanese native moth orchid can reach US$180-US$300). Dong revealed that Taiwan intelligence agencies also sent US Government officials paintings worth more than US$100,000 or more by master painters.

Dong confessed lobbying for Taiwan

In 2001, Dong and Wang's secretary sent "high-class china" as birthday gifts to a current senior official's aunt, the source said.

Dong said he also learned that the Taiwanese intelligence agencies maintain "close contacts" with leaders of political parties, according to the source.

Meanwhile, the source indicated the case is still being investigated and more details need to be uncovered.

The Chinese mainland has announced arrests over the past two years of several groups of Taiwanese and mainlanders on spying charges.

Yang Jianli, a Chinese national serving as a research fellow at the US-based Harvard University, was sentenced to five years in prison and deprived of political rights for one year after being convicted of espionage and illegal border crossing, the Beijing No. 2 Intermediate People's Court ruled in May.

The court determined through investigations and inquiries that Yang, born in Shandong Province, was directed by a Taiwan spy organization in 1991 in San Francisco,to collect confidential papers of the Chinese Government and he later established his own spy agency with funds from Taiwan to expand his undertakings in the mainland.

Earlier this month, Taiwanese Sung Hsiao-lien (also spelled Song Xiaolian) was convicted by a court in Hainan Province of receiving money from Taiwan's military spy agency and providing information on unspecified "military conditions,'' and was sentenced to four years in prison. Sung was among seven Taiwanese detained late last year and charged in January with spying.

Sung, received 20,000 New Taiwan dollars (US$600) from Taiwanese military intelligence, according to Xinhua.

The Chinese mainland announced in last December that it had detained 24 Taiwanese and 19 mainlanders on spying charges and that all had confessed.




Today's Top News
Top China News

Foreigners encouraged to invest in West China




Chinese-American faces trial for spying




Chemical weapons injure boys in Northeast




Disasters claim lives, do damage to farmland




Four died in Afghan hospital collapse




Disease-free zones key to animal husbandry