Filipino official says troops to be pulled
(Agencies)
Updated: 2004-07-13 09:07
A Philippine official said Tuesday the country would withdraw its troops "as soon as possible" after militants holding a Filipino truck driver hostage in Iraq advanced their deadline for beheading him by 24 hours.
Philippine Undersecretary of Foreign Affairs Rafael Seguis went on the pan-Arab television station Al-Jazeera Tuesday morning in an effort to secure Angelo dela Cruz's release. However, it remained unclear if the government actually intended to pull its troops out ahead of their scheduled Aug. 20 departure.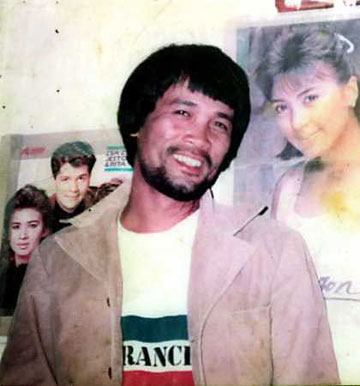 Undated handout picture of Filipino worker Angelo de la Cruz, who was kidnapped in Iraq. The family of the Filipino driver kidnapped in Iraq appealed to the government on July 9, 2004 to bring him home as diplomats tried to contact militants threatening to behead him unless Manila withdraws its forces. [Reuters]


On behalf of the Philippines and dela Cruz's family, "I appeal to your compassion and mercy for his release," Seguis said from Baghdad.

Seguis, who was in Baghdad working to get dela Cruz freed, said that Islam was the religion of peace and compassion.

"I appeal to you and to your kind hearts as Muslims to please release Angelo dela Cruz so that he can return to his family and children," he said.

To save the life of 46-year-old Angelo dela Cruz, the kidnappers say the Philippines must move forward by one month the planned pullout of its 51-member peacekeeping force in Iraq.

Manila had rejected the demand when it was made, restating that its troop commitment ended Aug. 20.

But Seguis said Tuesday the Philippines would pull its troops out "as soon as possible."

When questioned by the newscaster as to when that would be, he said a pullout would come according to the government's commitments.

Earlier, dela Cruz' captors sent a tape to Al-Jazeera television which broadcast the new deadline demand late Monday and showed dela Cruz pleading with President Gloria Macapagal Arroyo to meet his kidnappers' demands. He also asked that his body be sent to the Philippines for burial should he be killed.

National Security Adviser Norbeto Gonzales said by telephone early Tuesday that he had not heard of the new deadline.

Labor Secretary Patricia Santo Tomas had earlier expressed hope for dela Cruz's release as she visited Dubai, where she was accompanying his wife and brother as they traveled to Amman, Jordan.

"This is a time when hope and optimism are particularly important to all of us," she said. "The wife and brother of Angelo are in high spirits."

Dela Cruz's wife, Arsenia, said, "Let us not stop, let us not lose hope."

Dela Cruz was snatched Wednesday near the restive city of Fallujah. The Philippines' announcement Saturday that it would pull out its 51-strong contingent on Aug. 20, when its current mandate ends, did not satisfy his captors, who issued a statement Sunday demanding the withdrawal be moved up to July 20.

In the Monday video, dela Cruz wore an orange garment similar to those worn by two other hostages who have been beheaded — American Nicholas Berg and South Korean Kim Sun-il.

The militants' statement said they had done everything in their power to prove they had wanted to spare his life.

Recognizing the fine line that Manila was taking to obtain dela Cruz's release while remaining one of Washington's closest supporters, U.S. Ambassador Francis Ricciardone earlier expressed support for Arroyo.

"It's a tough crisis and leaders are called upon in a crisis to do hard things, and she has stood up and she's shown a deep, deep care for this hostage but also careful of the country's long-term interests," he told ABS-CBN TV.

But Arroyo's handling of the crisis has also drawn criticism. About 400 protesters marched to the presidential palace Monday to demand the withdrawal of Filipino troops from Iraq, but were turned back by riot police using truncheons and shields.

Iraqi militants have repeatedly used terrorist attacks to try to force governments to withdraw from the U.S.-led occupation force.

In March, a series of terrorist bombings on commuter trains in Madrid shortly before national elections was believed to have contributed to a victory by the socialists, who had campaigned on a platform of withdrawing Spanish troops from Iraq. New Prime Minister Jose Luis Rodriguez Zapatero pulled out the troops soon after taking office.

Militants also tried to pressure South Korea by kidnapping one of its citizens in Iraq and demanding that Seoul drop plans to deploy 3,000 troops beginning in August. South Korea refused, and the captive was beheaded last month.

Philippine officials said Saturday that dela Cruz had been released, but the news was quickly denied by the insurgents in a message broadcast by Al-Jazeera.

Santo Tomas, who made the announcement, apologized.




Today's Top News
Top World News

Dongshan military drill to unveil this month




Foreign trade soars back in the black




China opposes US report on Tibet issue




China expects first ever farmer protection law




Abductors promise to release Filipino hostage




Power shortage: Industries to shift hours