Royal wives seek new role in monarchies
(Agencies/China Daily)
Updated: 2004-07-13 08:36
Once upon a time there were two unhappy princesses caught in the media spotlight.
One princess suffered a broken marriage but found solace in a role as a celebrity envoy.

Combination photo shows Japan's Crown Princess Masako (L) at a garden party in Tokyo in a October 30, 2003 file photo and Diana, the late Princess of Wales, in Washington in an undated file photo. [Reuters/files]

The second had a publicly supportive husband but yearned for work as a royal diplomat.

Britain's Princess Diana and Japan's Princess Masako have faced starkly different problems as royal wives, but they shared the challenge of reconciling the aspirations of modern women with the demands of an ancient monarchy.

Do their lives show that discord and despair are occupational hazards for crown princesses in an age of women's rights?

Diana carried out her dynastic duty within four years of marriage to Prince Charles, giving birth to a male "heir and a spare" to carry on the royal lineage.

She went on to develop a career as a royal advocate for the sick and the needy, becoming so popular she was accused of upstaging her husband.

Japan's Crown Princess Masako gave up a career as diplomat to become a royal wife, only to spend her 11 years of marriage under intense pressure to produce an heir.

A daughter born in 2001 has not stilled the clamour for imperial infants, as Japanese law bars women from ascending the throne.

The story lines may diverge but both highlight a clash between modern values and a system that traditionally expected royal wives to produce many sons, stay meekly in the shadow of their husbands, and bear any marital distress in stoic silence.

To love and honour

When female royals are unable or unwilling to play their conventional roles, a crisis erupts that can put pressure on monarchies to reform or update their image, royal-watchers say.

"There's definitely some real tension there," said Professor Kenneth Ruoff, director of the Centre for Japanese Studies at Portland State University, of Masako's position as an educated and talented woman in an ancient royal court.

"Masako does not see herself as a womb or a baby machine. She sees herself in a diplomatic role."

In the past, Japanese princes could take concubines to satisfy their passions or even produce heirs, as only the male bloodline mattered to the Chrysanthemum throne.

But a modern monarchy with an image as an ideal family can no longer resort to a sexual surrogate, so the law will probably have to be changed to allow reigning empresses, Ruoff says, despite worries about finding a future spouse for a female heir.

With no royal sons born since 1965, the imperial family faces the end of the unbroken male line after Crown Prince Naruhito and his younger brother Akishino.

Monarchists could wait to see if a minor female royal bears a son or push for more branches of the family to be eligible for the throne, but these options would probably be less popular than crowning a female monarch.

The belief that marriage is a faithful partnership of equals has also made it harder for British royals to supplement a dynastic alliance with an illicit love relationship.

Princess Diana refused to tolerate a straying husband although she knew her dissent would rock the House of Windsor.

"Many of us recognized Diana's expectations of the more democratic deal won by women in the 20th century," wrote royal biographer Beatrix Campbell in a British media commentary about the princess, who died in a car crash a year after her divorce.

But some royal experts caution against typecasting the two princesses as helpless victims of feudal systems, as both monarchies have shown an ability to evolve with the times.

Masako might have been allowed to develop a role as a royal ambassador if her marriage had been as fertile as Diana's.

Despite her undeniable pain, Princess Diana enjoyed many benefits from her royal position, including fame, fortune and enough freedom to take discreet pleasures.

The Japanese royal family owns no personal wealth, making it hard for the 40-year-old crown princess to take up private causes or indulge in retail therapy in the style of jet-setting European royalty.

The seclusion of the Japanese court also allows conflicting rumours to flourish, with talk of a marital rift or a united push by the couple to reform the system for their daughter's sake.

As the British royal saga showed, some of the stories in the scandal sheets can turn out to be accurate, whatever the palace says.

Prince Naruhito recently spoke out against the pressure on his dejected wife, asking for her to be granted a more challenging role when she regains her spirits.

"Basically it's a direct appeal to the people," said Ruoff, who sees the remarks as a signal the couple will not try for another child.

Brighter future

But the prospects for all royal wives need not be so grim.

Experts say Masako would have had an easier time in continental Europe, where the royals are encouraged to lead productive lives and must only bear one child to deliver an heir.

Some liberal monarchies such as Sweden and Belgium confer the crown on the first-born, regardless of gender.

Others, including Britain, allow a daughter to reign if the monarch had no sons.

Thus, royalists rebut talk of gender bias by noting that monarchies created strong female role models long before feminism and still produce more women leaders than democracies.

But equal opportunities have their limits even in the most progressive of monarchies, as the women must still bear the babies.

"European monarchies are more compatible with a flexible and modern female identity," said Neil Blain, a media professor at the University of Paisley in Scotland and co-author of a study of European royalty.

"But monarchy is always going to be somewhat limiting for a woman because it's an archaic survival."

Despite the tough job requirements, Europe's monarchies have just recruited two accomplished princesses in a summer of wedding pageants, gorgeous gowns and media exuberance.

Letizia Ortiz, the bride of Spain's Crown Prince Felipe, was a TV presenter. Australian Mary Donaldson, the new crown princess of Denmark, worked in advertising and real estate.

As media professionals they are well-qualified to cope with public life, but multi-lingual Masako was also once hailed as a role model for modern women.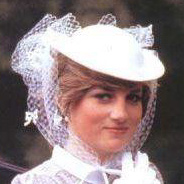 The fairytale still took a sad turn.
European monarchists are celebrating a royal baby boom as well as wedding season.
With the latest arrivals, the heir apparents in Norway, Belgium, the Netherlands and Sweden are all female.
If Masako's daughter Aiko is eventually crowned empress, she may find the key royal challenge of the 21st century is to find men who are content to be royal husbands.
| | |
| --- | --- |
| | |
| Why does it hurt so bad | |

| | |
| --- | --- |
| | |
| Playboy Swimsuit Calendar for 2005 | |

| | |
| --- | --- |
| | |
| Fashion show in Paris | |
Today's Top News
Top Life News

Dongshan military drill to unveil this month




Foreign trade soars back in the black




China opposes US report on Tibet issue




China expects first ever farmer protection law




Power shortage: Industries to shift hours




Chemical on DuPont pans to be tested