Shanghai tycoon seeks a virgin bride

(eastday.com)
Updated: 2004-07-10 10:42
A 31-year-old multi-millionaire living in Shanghai has placed advertisements in more than 100 local newspapers, magazines and Websites in search for a young virgin to become his bride.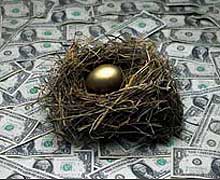 This is the second time in two years in the country that a wealthy man has used the media to find a young wife.
The campaign has received mixed feedback.
A website specially set up for the campaign has received thousands of messages since it was launched on July 4.
While many people have accused the man of trying to attract publicity or derided him for his unconventional mating routine, hundreds of women - some claiming to still be in high school - have expressed interest in tying the knot with the millionaire, and presumably with his bank account as well.
Like his predecessor, the magnate claims he is an outstanding man worth more than 100 million yuan (US$12 million) and holds a master's degree.
He says he is searching for a young woman, aged between 20 and 25, who has no sexual experience.
He also stresses that he has strong traditional Chinese values and cannot accept women with an avant-garde spirit or foreigners.
Major local newspapers including the Youth Daily and the Shanghai Weekly have recently run full or half-page ads for the man. Other media across the country will also carry the ads, He said.
He xin, the man's lawyer who was also commissioned for last year's marriage-seeking campaign, told Shanghai Daily yesterday that he has received more than 1,000 e-mail inquiries.
"I would expect much more feedback than that and will pick out hundreds of them complying with the requirements for face-to-face interviews," said He.
He mentioned that last year's campaign designed by his company had a happy ending as the tycoon finally found his desirable mate out of hundreds of women after a three-month selection process.
Educators and sociologists have expressed concern about the campaign.
"I was amazed that there could be high school girls saying 'I love you' to a stranger," said Xu Yongchu, principal of a local high school.
"Schoolgirls who haven't formed their own outlook on the world tend to be affected by trends."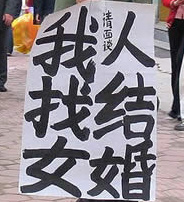 Cai lanzhen, who works for the Shanghai Women's Federation, said women shouldn't think that marrying a sugar daddy ensures a happy life.
"We must be alert about this trend among young people. It's a matter concerning the future of our country."
The tycoon's lawyer disagrees. He said he expects to help more men find wives this way and many have already contacted him to set up a similar campaign.
| | |
| --- | --- |
| | |
| Paris Hilton at the opening of Mansion | |

| | |
| --- | --- |
| | |
| World Kissing Competition: underwater session | |

| | |
| --- | --- |
| | |
| Rome Fashion Week | |
Today's Top News
Top Life News

Dongshan military drill to unveil this month




Foreign trade soars back in the black




China opposes US report on Tibet issue




First law to protect farmers in the works




Abductors promise to release Filipino hostage




Power shortage: Industries to shift hours