Hunan AVA Dairy Industry Co. Ltd
By Xi Xuelian (chinadaily.com.cn)
Updated: 2004-06-08 11:11
Combined by the optimized business assets of Wangcheng Dairy Industry Zone and Yahua Binjiale Dairy Co., Ltd., Hunan Yahua Dairy Co., Ltd. was established as a Sub-company of (and with 100% capital invested by) Hunan Yahua Seeds Co., Ltd., which has the total assets of about 2.2 billion Yuan RMB. The mother company entered the stock market at Shenzhen Exchange on July 20th 1999, with the main business as dairy, seeds and real estate property.
In 2002, the rapid development of the two main businesses (dairy and seeds) brought about a total sales income of 722 million Yuan RMB, with the business profit as 250 million Yuan RMB. And the dairy section of Yahua Group was listed as one of the ˇ°Ten Industrial Symbol Projects of Hunan Provinceˇ±.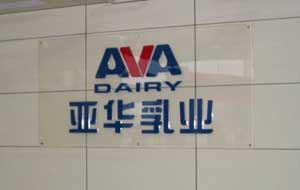 Logo of Hunan AVA Dairy Industry Co. Ltd, a Famous dairy products manufacturer in South China, whose Nanshan and Binjiale brand products are popular in most of Chinese cities.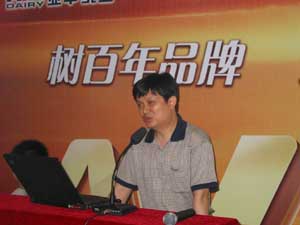 Shi Jun, Chairman of Hunan AVA Dairy Industry Co. Ltd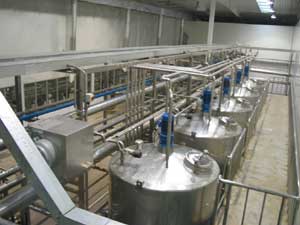 Product Line[chinadaily.com.cn by Xi Xuelian]