Audrey Hepburn is the top natural beauty
(Agencies)
Updated: 2004-06-02 09:44
Actress and model Audrey Hepburn has been voted the most naturally beautiful woman of all time.


The name Audrey Hepburn remains synonymous with charm, beauty and timeless style. She has a rare charm and inner beauty that radiates when she smiles. [file photo]

The 60s icon topped a list of 100 chosen for their embodiment of 'natural beauty'.

They were selected on the basis of their healthy lifestyles, complexions and personalities.

The team of judges, picked by bottled water firm Evian, included fashion editors, model agents and make-up artists.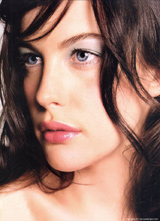 Liv Tyler comes second only after Hepburn on the chart. [file photo]

Hepburn hit the peak of her fame in classic films such as My Fair Lady and Breakfast At Tiffany's. She was petite even by today's standards, with a 34A-20-34 figure Yet the English actress once said: 'I never thought I would land in pictures with a face like mine.'

Like fellow film star Grace Kelly, who was fifth, Hepburn never had plastic surgery. In later life, she campaigned tirelessly for children's charities and was a Unicef ambassador. She died in 1993 aged 63.

Actress Liv Tyler came second in the poll, while her Lord Of The Rings co-star, Cate Blanchett was third.

The list is dominated by actresses and models but Princess Diana came in 12th.

Laura Bacherach, beauty director of Company magazine, said: 'Beauty is not only about flawless features and perfect hair. You should celebrate your quirks.'

THE HOT HUNDRED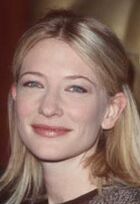 Cate Blanchett ranks the third in the poll. [file photo]

1 Audrey Hepburn 2 Liv Tyler 3 Cate Blanchett 4 Angelina Jolie 5 Grace Kelly 6 Natalie Imbruglia 7 Juliette Binoche 8 Halle Berry 9 Helena Christensen 10 Elle MacPherson 11 Cameron Diaz 12 Princess Diana 13 Kate Moss 14 Charlize Theron 15 Scarlett Johansson 16 Isabella Rossellini17 Nigella Lawson18 Beyonce Knowles19 Madonna 20 Jamelia 21 Nicole Kidman22 Monica Bellucci23 Audrey Tatou24 Vanessa Paradis25 Julianne Moore 26 Jennifer Lopez 27 Marilyn Monroe 28 Julia Roberts 29 Liberty Ross 30 Kylie Minogue 31 Estelle Warren32 Gisele Bundchen 33 Gwyneth Paltrow34 Kate Winslet35 Katherine Hepburn36 Ava Gardner 37 Keira Knightley 38 Iman 39 Jerry Hall 40 Heidi Klum 41 Ursula Andress42 Virginie Ledoyen43 Sophie Dahl44 Michelle Pfeiffer45 Uma Thurman 46 Kim Cattrall47 Jennifer Aniston48 Eva Herzigova 49 Brigitte Bardot50 Felicity Kendall51 Claudia Schiffer52 Jacqueline Kennedy 53 Marlene Dietrich54 Milla Jovovitch 55 Lucy Liu 56 Penelope Cruz 57 Neve Campbell 58 Sharon Stone 59 Vivien Leigh60 Sophie Marceau 61 Linda Evangelista 62 Dido 63 Catherine Zeta Jones64 Jessica Lange 65 Ingrid Bergman 66 Greta Garbo 67 Jodie Kidd 68 Laetitia Casta 69 Princess Caroline of Monaco 70 Kathleen Turner71 Rachel Weisz72 Naomi Campbell74 Christie Turlington75 Famke Jensen76 Catherine Deneuve77 Cindy Crawford78 Heather Graham79 Judy Garland 80 Ginger Rogers 81 Sophia Loren 82 Yasmin Le Bon 83 Kirsten Dunst84 Sandra Bullock 85 Melanie Sykes 86 Cleopatra 87 Lisa Snowdon88 Rita Hayworth 89 Katie Holmes90 Honor Blackman 91 Joely Richardson 92 Joanna Lumley 93 Andi MacDowell 94 Alicia Silverstone 95 Cat Deeley 96 Rene Russo 97 Sienna Miller 98 Rachel Hunter 99 Jade Jagger 100 Kelly Brook
Today's Top News
Top Life News

New auto rules state joint venture guidelines




Mooted anti-monopoly law to benefit all




EU move on lifting arms ban appreciated




30,000 km highways to create economic hub




Tang: Beijing not behind radio hosts' leave




Iraq council disbands; CPA still in power