Greek official: Olympic costs outweigh rewards
(Agencies)
Updated: 2004-05-31 13:41
The cost of hosting the Olympic Games is more than US$1 billion higher than expected and the rewards less than Greece had hoped for, Greece's new finance minister said in an interview published Sunday.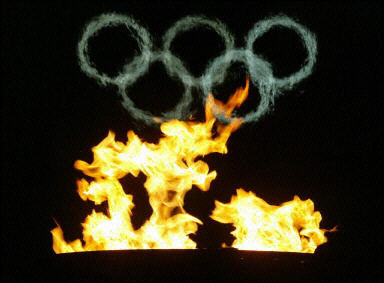 Burning money? The Olympic flame burns in Athens. [AFP]


Giorgos Alogoskoufis blamed the higher costs on delays incurred by the Socialist government that successfully bid for the games in 1997 and was defeated by his own conservative party in March elections.

"The Olympic Games are costing us a lot more than we expected, because issues were left for the last minute," Alogoskoufis told the Athens daily Eleftherotypia.

He said the cost of the Aug. 13-29 Olympics had gone up by at least $1.19 billion and that the delays — mostly in construction — had hurt Greece's image.

The games were originally to cost $5.5 billion, but the security budget alone has doubled. Cost overruns because of delays also inflated costs.

Alogoskoufis said if Greece, one of the smallest countries to host the Olympics, was to bid for the games today "I don't think that we would be as excited."

Alogoskoufis was the second minister in a week to question the cost and rewards of hosting the Olympic Games.

Public Works Minister Giorgos Souflias on Thursday questioned whether Athens should have been awarded the Olympics because of the amount of work needed to host them.

"I question if our country should have taken over the organization of the games, to get involved," Souflias told a Parliamentary committee on the Olympics.

Greece was awarded the Olympics in 1997 but failed to begin any serious work on venues, highways and other infrastructure projects until 2000, when the International Olympic Committee warned that the games were in danger.

Souflias said he was not worried about the success of the games, just of their cost to Greece.

"I am not concerned about not succeeding, but allow some people to be troubled about whether the games should have happened. I am working night and day for them to succeed," Souflias said.
Today's Top News
Top World News

New bank set to revitalize Northeast China




EU, China reach deal on coke supply




Bush keeps Saddam gun at White House




US, Iraqi council spar over new president




Swedish game banned for harming China




Hong Kong GDP surges 6.8% in 1st quarter