Diana: I was married in sale-or-return basis
(Agencies)
Updated: 2004-05-28 15:05
Princess Diana believed that her husband, Prince Charles, was given permission by his father to return to his longtime love Camilla Parker Bowles after five years of marriage, according to Diana's former butler.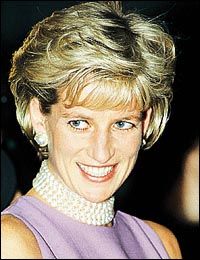 In excerpts published on Thursday from a new chapter for his best-selling book, A Royal Duty, Paul Burrell says the princess felt she had been "sold to the royal family" to "produce an heir and a spare" - a reference to the couple's two sons.
Burrell said Diana, who died in a Paris car crash in 1997, told him that Charles declared during a row that his father, Prince Philip, had agreed he could return to Parker Bowles if the marriage to Diana did not work after five years.
Burrell said the princess told Prince Philip: "Charles told me that you said if the marriage was not working well after five years, he could essentially return to Camilla.
'There is nothing royal about that'
"This made me feel as if I was being offered to your family on a sale-or-return basis, and there is nothing royal about that."
In an interview with the Daily Mirror published on Thursday, Burrell said that in releasing such details he was defending his former employer, who referred to him as "my rock".
Earlier this year, Burrell revealed that Diana had written a letter about her fears that her husband was planning to kill her, possibly by arranging a car crash.
Charles' Clarence House office refused to comment on Burrell's latest comments.
Today's Top News
Top Life News

China: Foreign troops should leave Iraq before Jan 2005




Time to stop 'grey customs clearance'




Release of new auto policy 'within days'




Unsafe blood collection targeted




Britain berated over Dalai visit




US: Cleric tried to start terror camp