Drunk driving suspected in actor's death
(China Daily)
Updated: 2004-05-13 01:05
Chinese actor Niu Zhenhua died in an traffic accident on Tuesday night in Beijing after the Mercedes-Benz he was driving slammed into the back of a truck in Beijing's western Haidian District.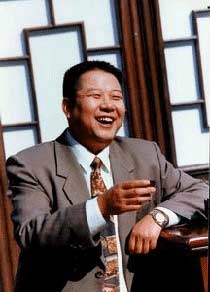 Niu Zhenhua, 48 years old, is killed by a traffic accident in Beijing late Tuesday night.

Police say the 48-year-old actor was driving drunk. He died at the accident site, the China News Agency reported.

Niu was a star in a number of comedy films.

Authorities said an autopsy found Niu had drunken excessive alcohol, a violation of the Law on Road Traffic Safety, which went into effect around the country this month. It bans driving while intoxicated.

A draft traffic regulation released by Beijing municipal authorities states that drunk drivers face fines of up to 2,000 yuan (US$240) as well as up to 15 days of detention.

Capital police had deployed officers to scrutinize roadways for drunk drivers at several crucial crossings the night of Liu's accident.

Inspecting officers said the findings were far from optimistic.

In the northeastern Chaoyang District, for example, three motorists were reportedly caught driving under the influence within 10 minutes at three intersections.

Niu's death sent out a shockwave in movie and singing circles in the capital city.

Another friend of Niu, Cheng Fangyuan, who is a well-known singer, cautioned all motorists to abide by traffic laws. Such a tragedy could have been avoided, she said.
Today's Top News
Top China News

One-China policy only option for Chen




Wen pushes for Irish partnership




Scaffolding collapse kills 21 in Henan




Microsoft warns of 'important' Windows flaw




Sports bureaux take blame for lottery fraud




Bubbles from 'stir-frying' houses