Famous comic actor killed by traffic accident
(CRI)
Updated: 2004-05-12 16:39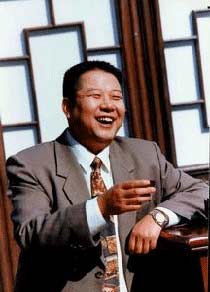 Niu Zhenhua, 48 years old, is killed by a traffic accident in Beijing late Tuesday night.

Renowned Chinese comic actor Niu Zhenhua has been killed in a traffic accident in Beijing Tuesday. Police confirmed Wednesday that Niu was driving after drinking alcohol when the accident happened.

Reports say the 48-year-old's Mercedes Benz chased a truck in western Beijing's Baishiqiao area before colliding with it on midnight Tuesday. He died on the scene.

Niu Zhenhua, who has been a cross talker for more than 25 years, also appeared in several Chinese movies and TV dramas.

He won the best actor award at the 1994 Tokyo Film Festival for "Back to Back, Face to Face," or "Bei Kao Bei, Lian Dui Lian" in Chinese.
Today's Top News
Top Life News

Microsoft warns of 'important' Windows flaw




Price drop indicates economy cooling down




Premier: Taiwan legislation to be studied




US$1.5b in contracts signed in London




Olympic venues open to global bids




China's first frozen egg baby born