Jay Chou, Faye Wong favorites for Golden Melody Awards
(Agencies)
Updated: 2004-05-08 16:43
Hong Kong diva Faye Wong and Taiwanese pop star Jay Chou were among the favorites to win Saturday at the 15th annual Golden Melody Awards _ one of the premier honors for artists in the Chinese-language music industry.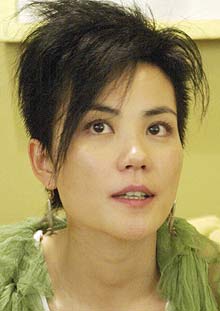 Hong Kong pop diva Faye Wong

Wong was nominated in the best artist and album categories along with Chou, who melds an R&B style with hiphop.

Although the Taiwanese artist left the awards empty-handed last year, he won big in 2002, walking away with the awards for best record, songwriter and producer for his "Fantasy" album.

Last year's best male artist, Hong Kong's Eason Chan, is trying to win again for the work on his album "Black, White & Gray."

Other popular choices for best male artist are Lee Hom, David Tao, and Sky Wu _ all from Taiwan. The lesser known of the group, Wu, won the best newcomer award at the first edition of the Golden Melody Awards in 1990, only to disappear from the nominees' list for 15 years.

Non-Taiwanese singers dominate the best female singer category, with Wong _ who was born in Chinese Mainland but became famous in Hong Kong _ facing competition from Singapore's Tanya Chua and Malaysia's Fish Leong and Penny Tai.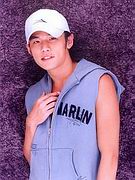 Taiwan pop star Jay Chou

The only Taiwanese nominee on the best female list is Jolin, often described by Taiwan's media with the nickname "Boy Killer." Her appeal to the teenage market has drawn comparisons to US singer Britney Spears.

The same names also pop up on the list of candidates for best album. Chou's record "Yeh Hui-mei" _ named after his mother _ is a favorite to win. His main rival could be Faye Wong with her album "It's My Style!"

Others in the best album category include Fish Leong's "Beautiful Life" and "Hope Blowing in the Wind" from Chiang Huei, who sings in the popular Taiwanese dialect called Hokklo.

"Under the Flower Tree" by Hsieh Yu-wei, who sings in the Chinese dialect Hakka, completes the best album selection.
Today's Top News
Top Life News

SARS could spread via coughs, sweat, urine




Economy sees signs of cooling down




Chinese students rush to join air force




Follow Marco Polo's footprints, says Wen




Rumsfeld apologizes for Iraq prison abuse




China to diversify foreign exchange reserves