Geroge W. Bush mosaic made of dead soldier photoes
(CRI.com)
Updated: 2004-04-23 15:50
An American artist has created a mosaic of US President George W. Bush's image.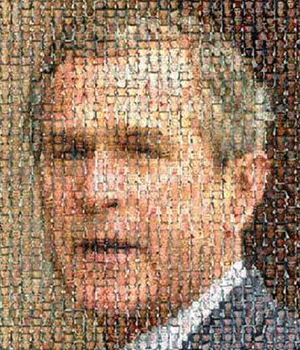 The collage uses photos of dead American soliders' from the Iraqi war field.
More than 700 American soliders have sacrificed their lives since the Bush administration launched the war on Iraq in March last year.
Anti-war voices in the United States are growing louder and louder.