Sylvia Chang: from Actress to Director
(CCTV.com)
Updated: 2004-04-21 15:16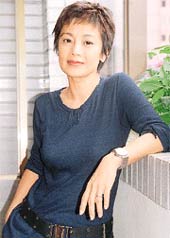 Taiwan director Sylvia Chang's latest work, 20,30,40 is the only Chinese entry at this year's Berlin Film Festival. With the film's recent premieres in Hong Kong and Taiwan, Chang has once again taken the spotlight.
Today's List focuses on this renaissance woman and her 30-year love affair with the big screen in acting, directing, writing and producing.
20: Naive with Dreams
30: Confused with Contradictions
40: Mature with Confidence
Sylvia Chang's 20,30,40 focuses on contemporary women in Taiwan and their complicated lives. The title's three numbers represent the ages of the main characters. In the search for happiness and fulfillment, the three stories interweave through one another with humor, sadness and self-discovery.
Writer and director Chang also plays one of the leads -- a 40-something divorcee adjusting to single life again. Superstar Rene Liu is a jaded, cynical flight attendant turning 30, and Angelica Lee Sinje is a naive 20-year-old who dreams of becoming a pop star.
20,30,40 is funnier than Chang's usual work. But it's not a rah-rah empowerment movie. It has no feminist subtext or political agenda. It's a women's film, a chick flick with all the taste and half the sugar.
Born in 1953 in Taipei, Sylvia Chang was a popular local TV host by the time she was 16. She made her acting debut in 1972 in the film "Tattooed Dragon." She then starred in a number of love stories and action movies including Chinatown Capers, Eight Hundred Heroes, Hong Kong Superman and Posterity and Perplexity.
In the 1980s, Chang showed her talents in a four-part movie series Aces Go Places. Chang's police officer was a woman who walked and talked like a man. The fun-filled box-office smash and went on to bag the Best Mandarin Movie at the Hong Kong Film Awards.
In 1983, Chang turned to directing with That Day on the Beach. She also starred as Lin Jiali, whose frustration grows with her failure of her marriage. Her performance won her the Best Actress Award of the Taiwan Critics Film Association of that year.
Chang's versatility shines in her roles. From an innocent girl to a street walker, from a rude police officer to a respected teacher, from an alcoholic to a great mother. And through it all, she's never lost her zest for life. She's always trying something new. Screenplays, directing, and editing.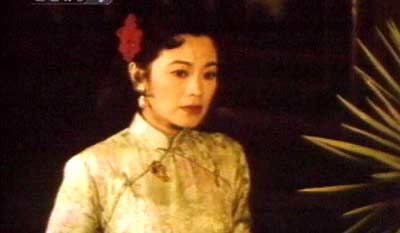 Sylvia Chang said, "I've learned so much about directing from my acting in the past 20 years. It's such a big help to me. I can better understand the feelings of the cast. I'm a trouble-shooter. I can quickly find ways to solve their problems."
Sylvia Chang's Successes
1976 Posterity and Perplexity
Best Supporting Actress
Taiwan Golden Horse Award
1981 My Grandfather
Best Actress
Taiwan Golden Horse Award
1986 Passion
Best Actress
Hong Kong Film Award & Taiwan Golden Horse Award
1995 Siao Yu
Best Film & Best Screenplay
Asia-Pacific Film Festival
1999 Tempting Heart
Best Screenplay & Best Art Direction
Hong Kong Film Award
2002 Forever and Ever
Best Actress
Hong Kong Film Award
These films are only part of Sylvia Chang's 30 years in the industry. Acting, directing and writing screenplays, Chang has been involved in almost a hundred films. She's never lost her confidence and enthusiasm for her work. That's what keeps her fans coming back for more.
Today's Top News
Top Life News

Tough action to wipe out `killer' milk powder




Forced demolitions blur rights




China opposes Vietnamese islands tour




Mubarak: Arabs hate US more than ever




Housing prices jump causes overheat worries




Blasts kill 45 at Iraq police stations